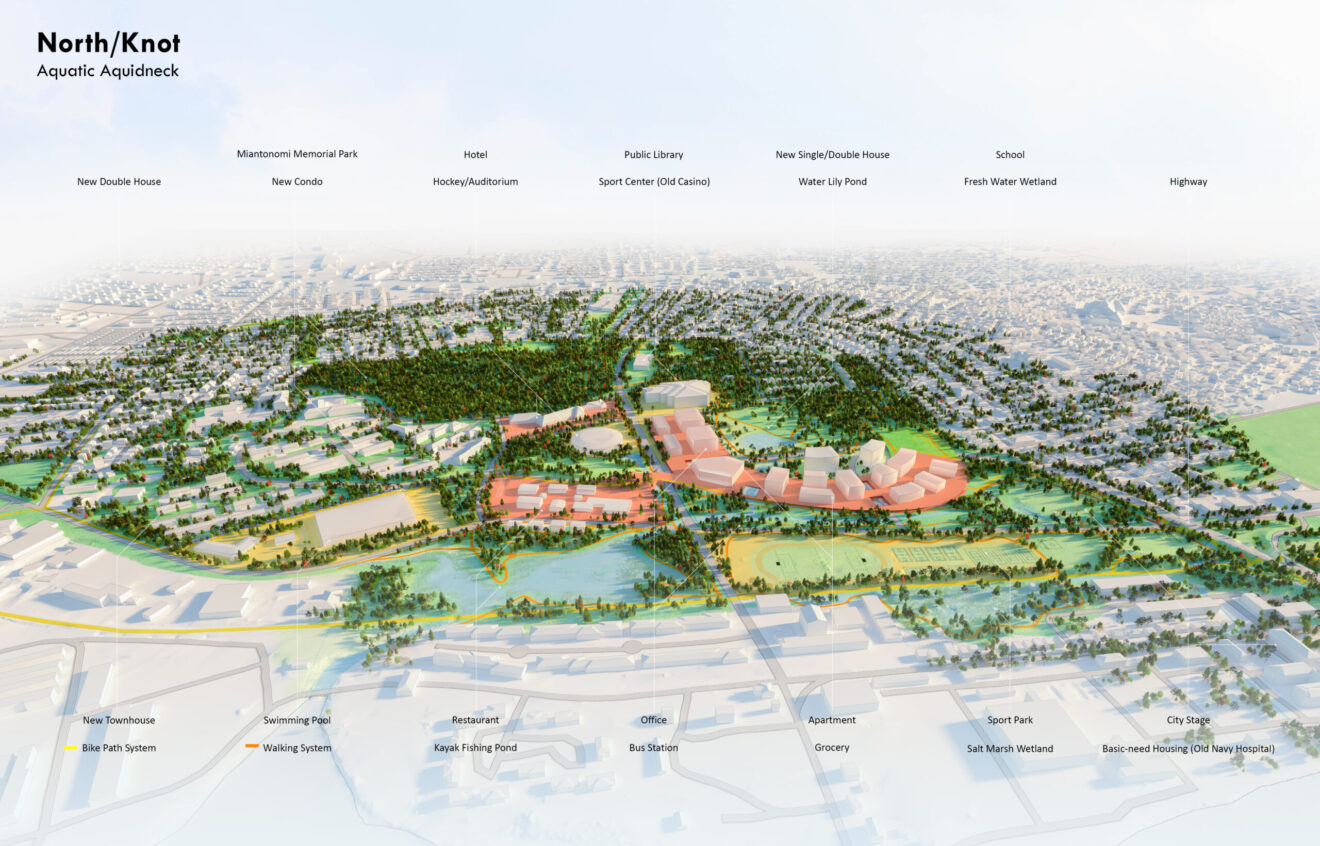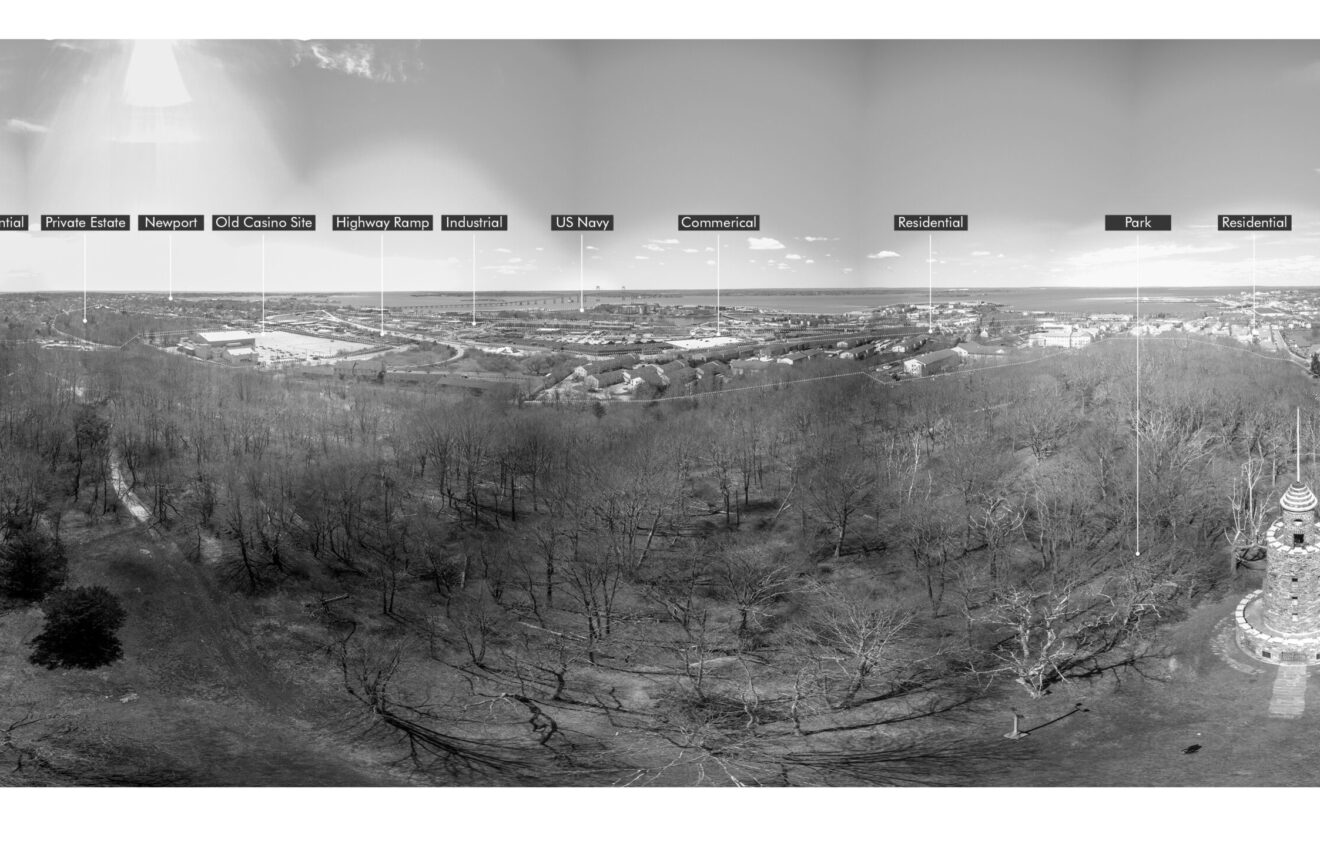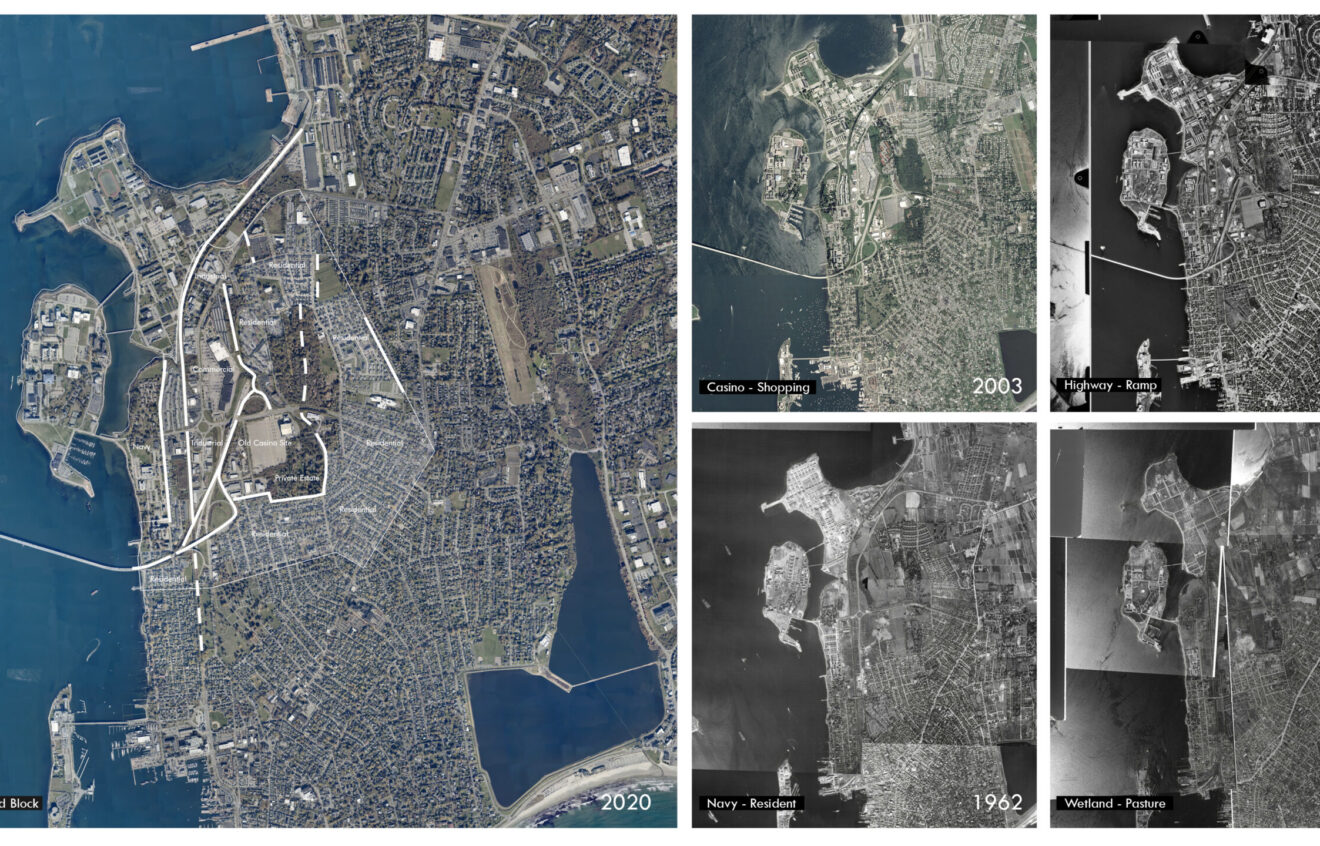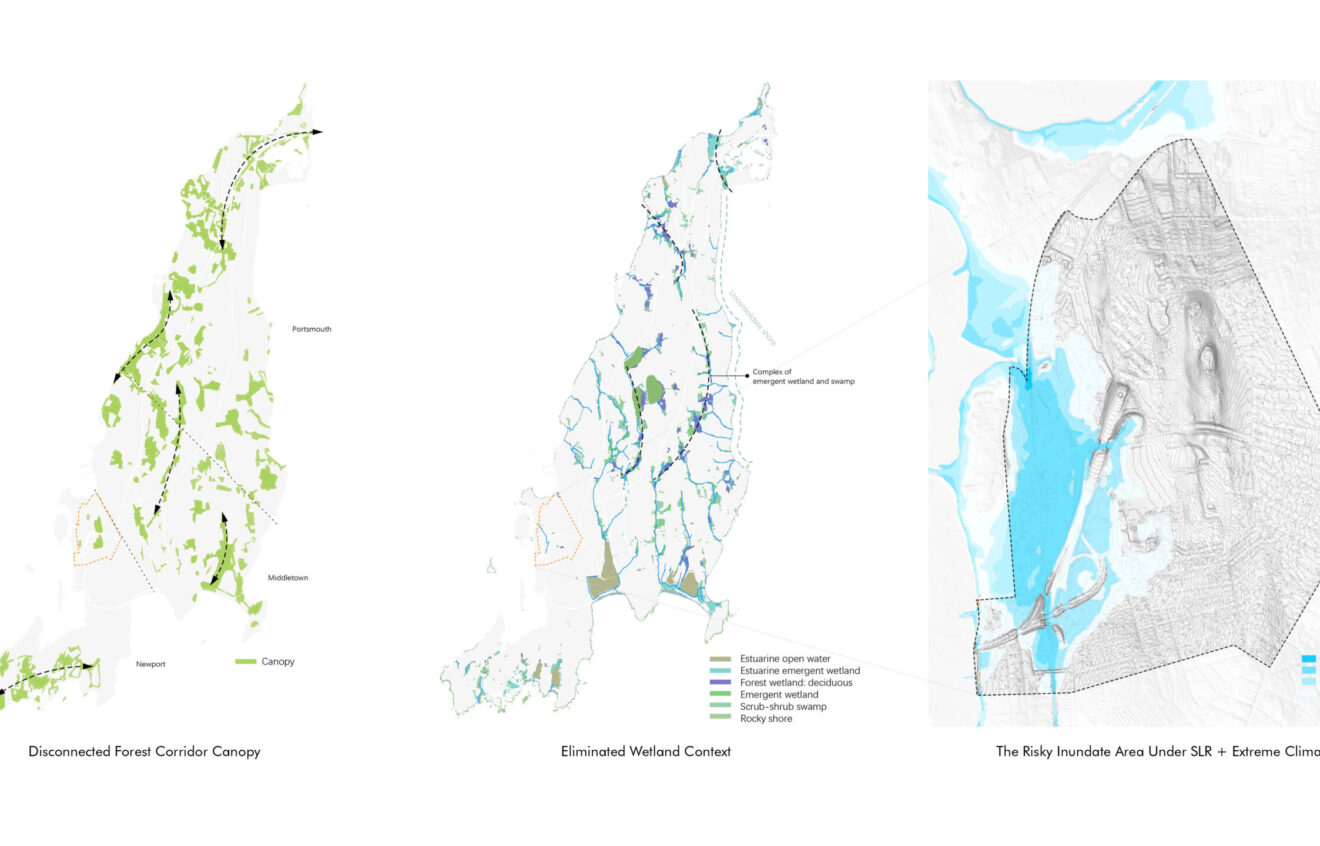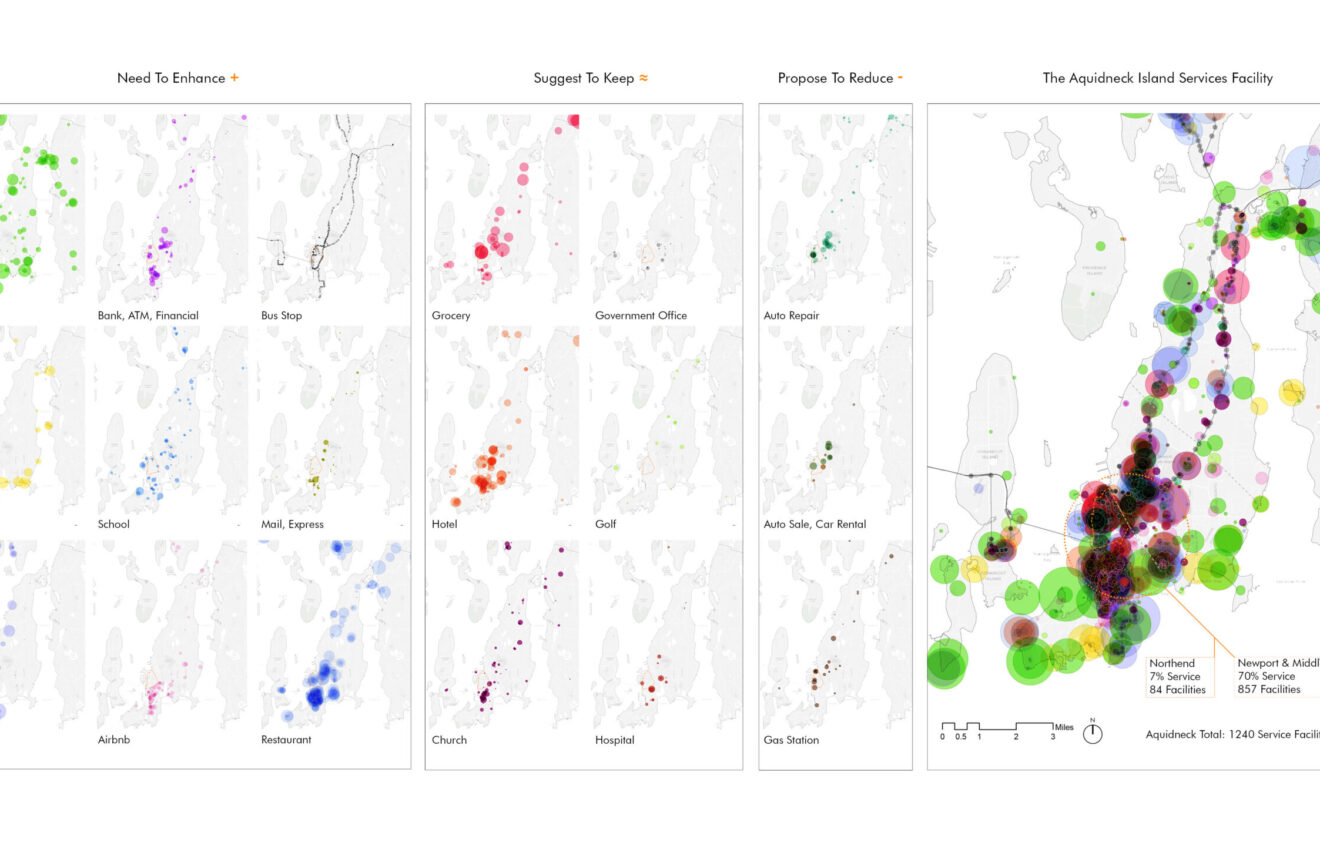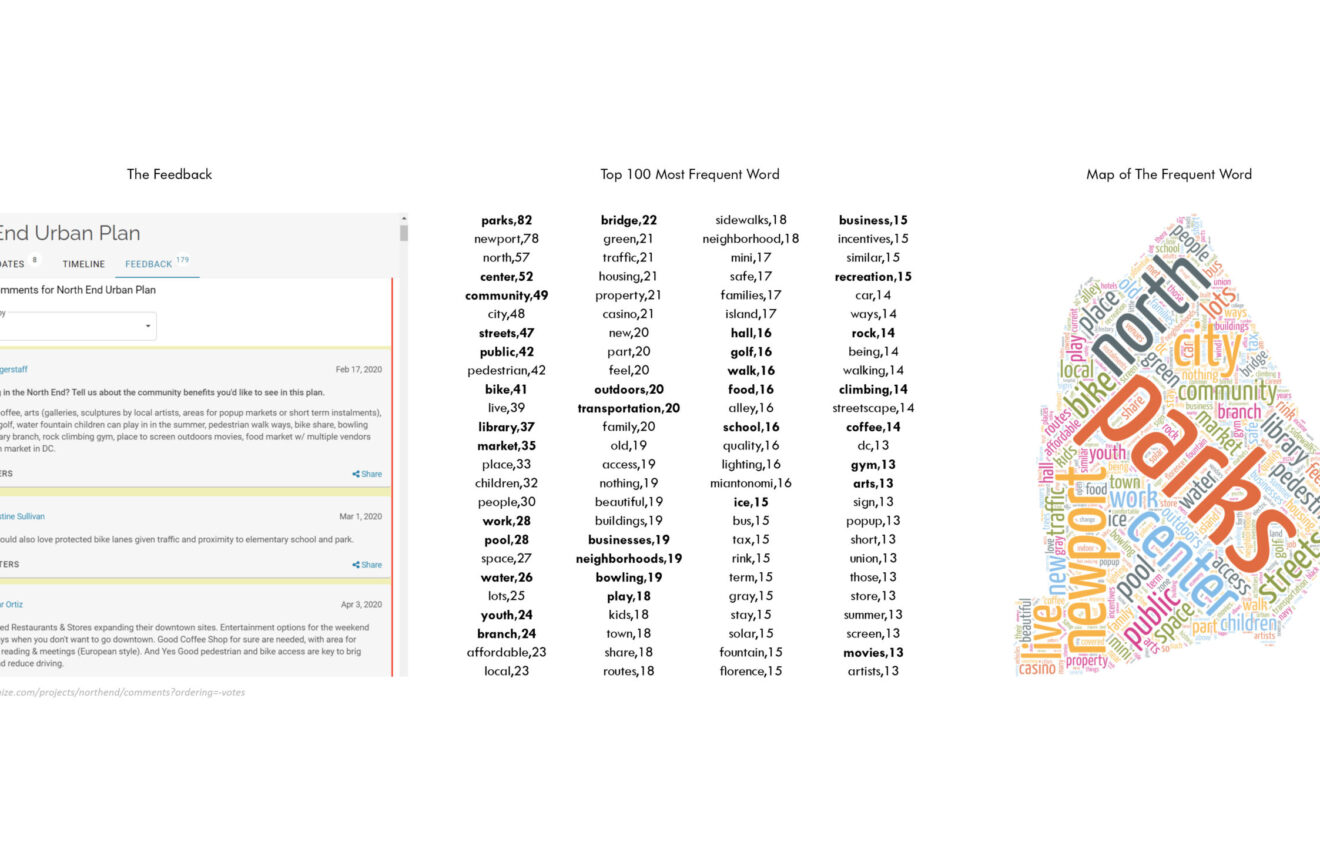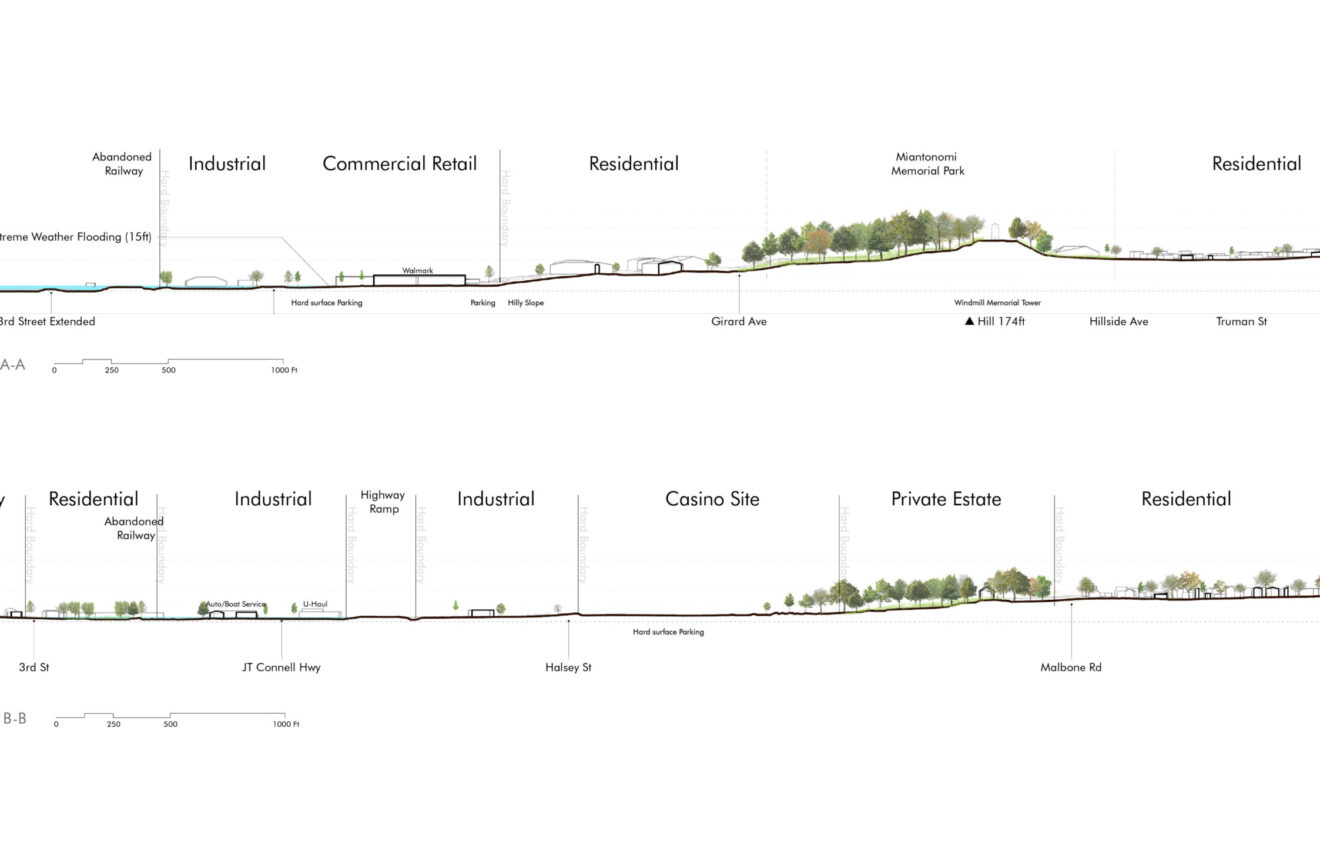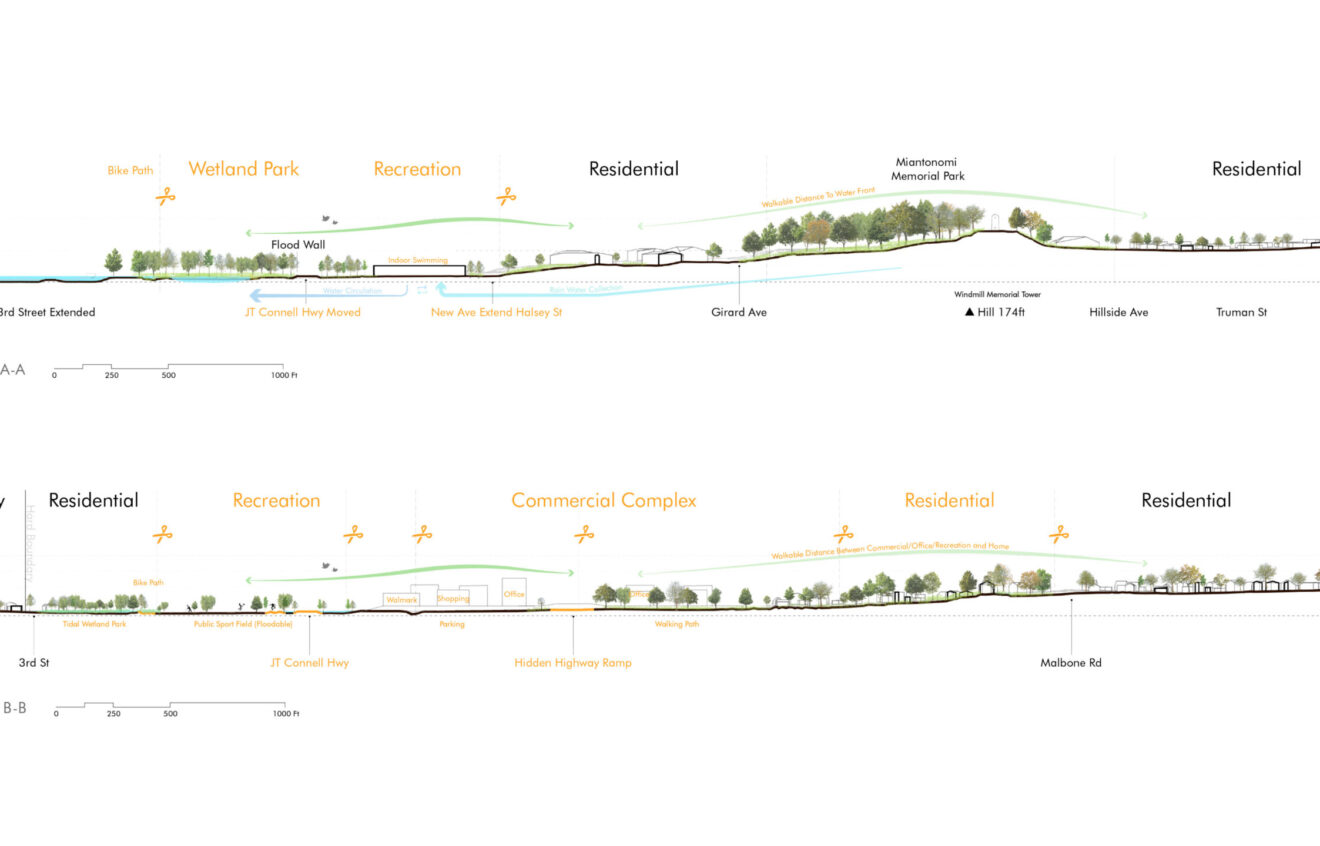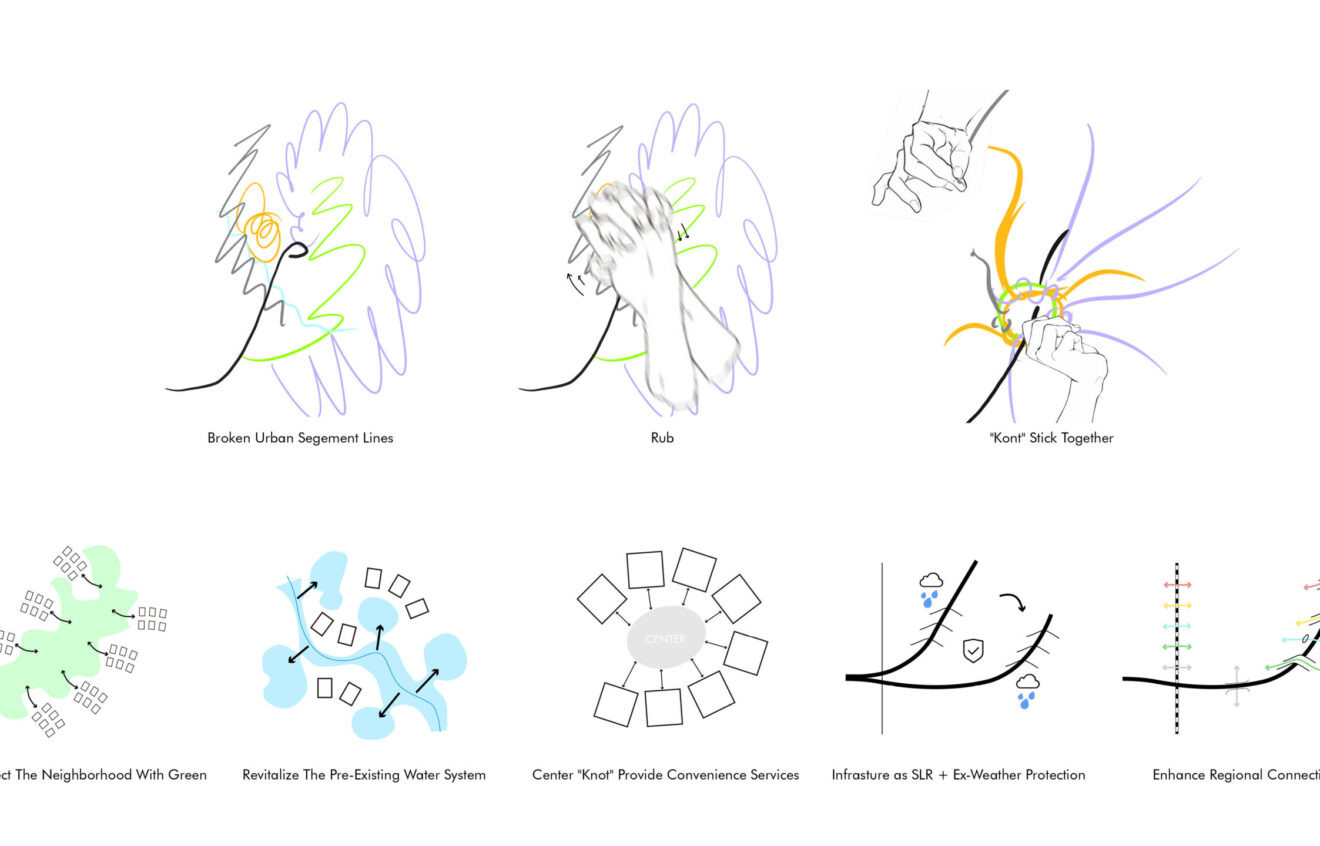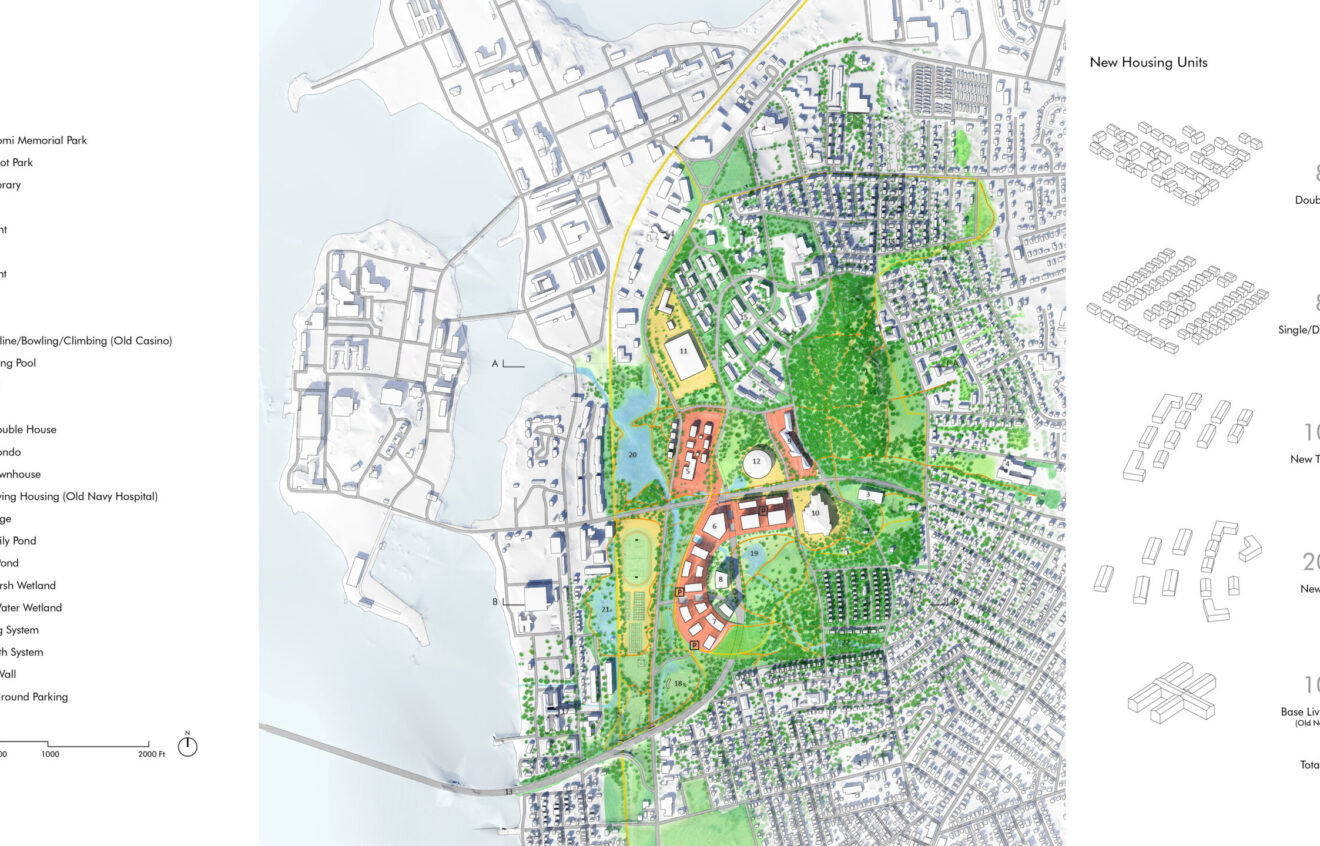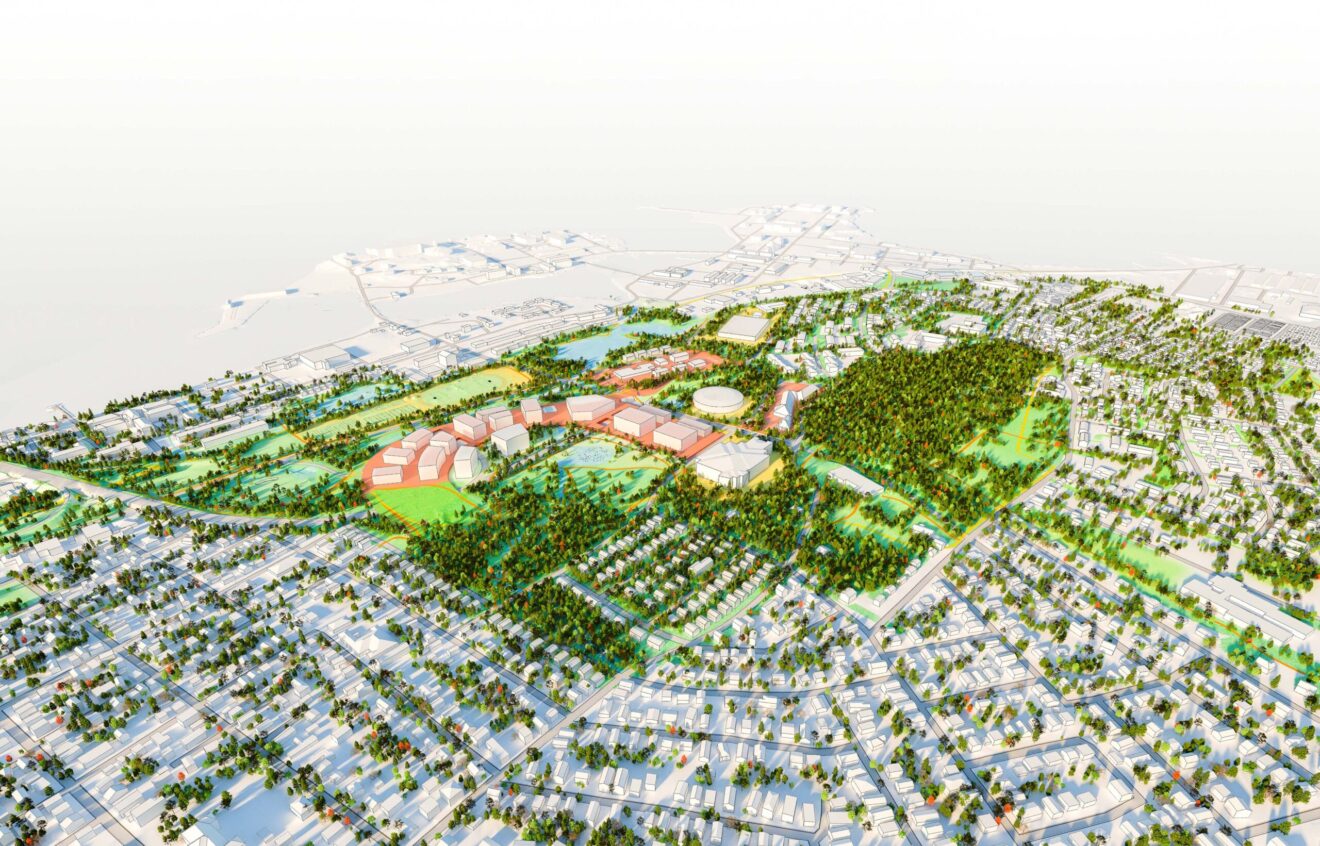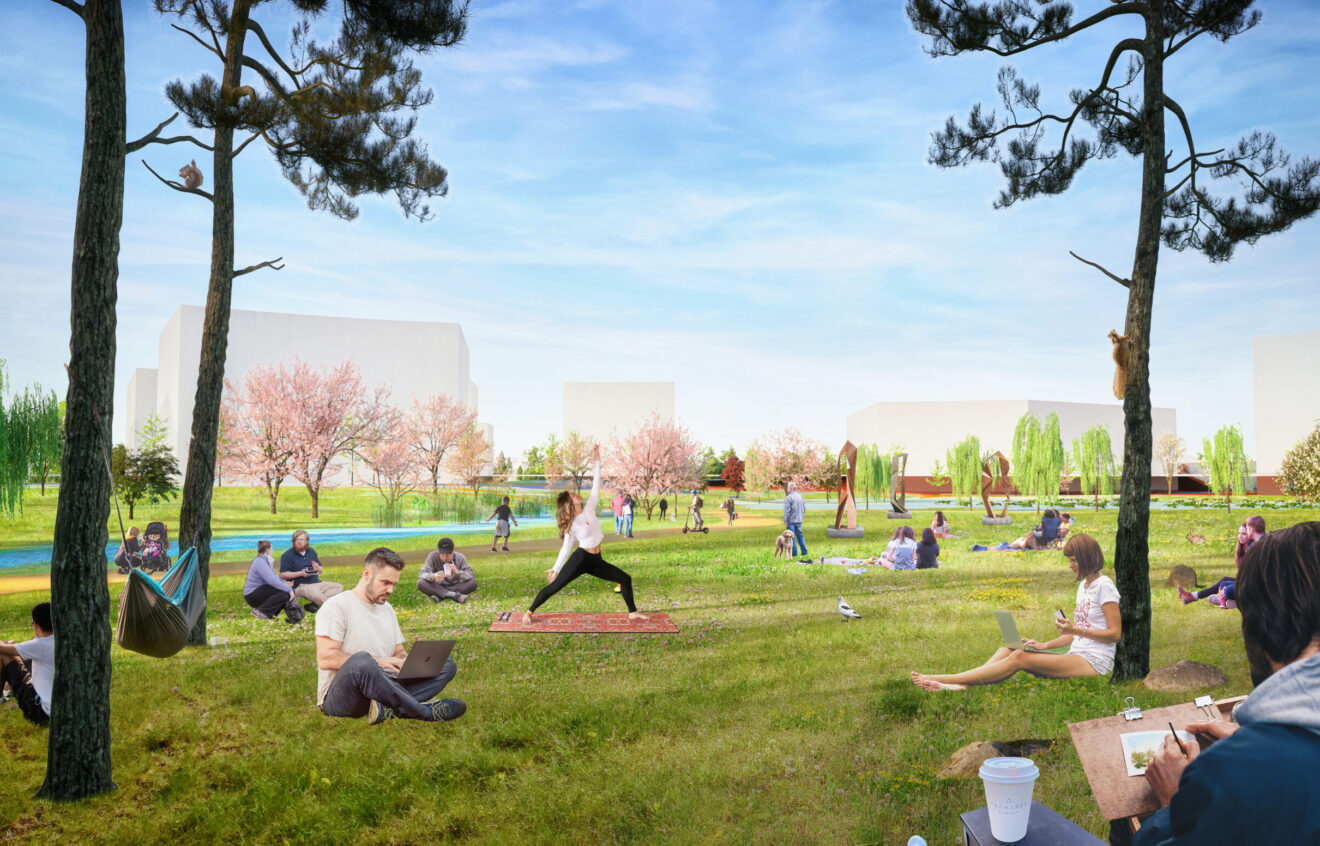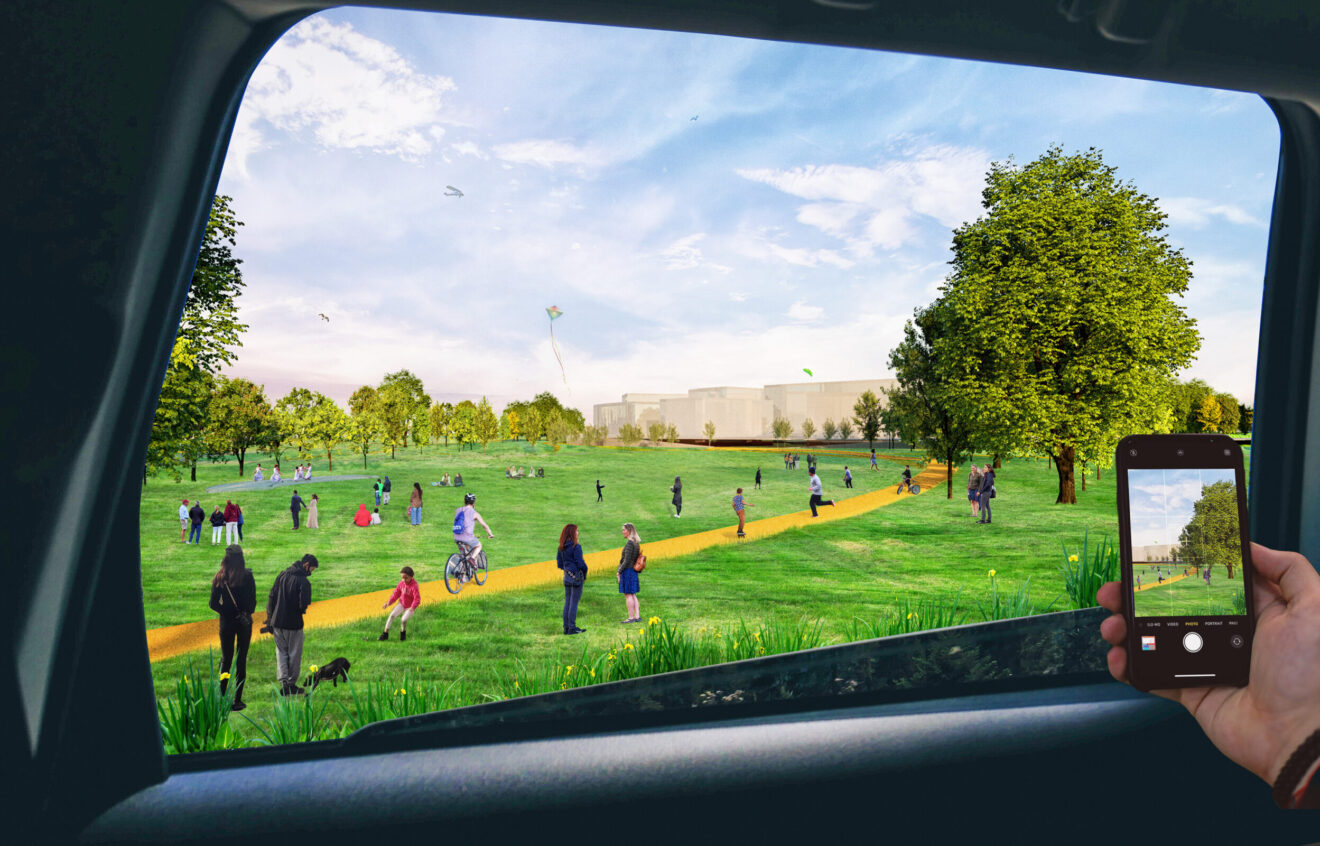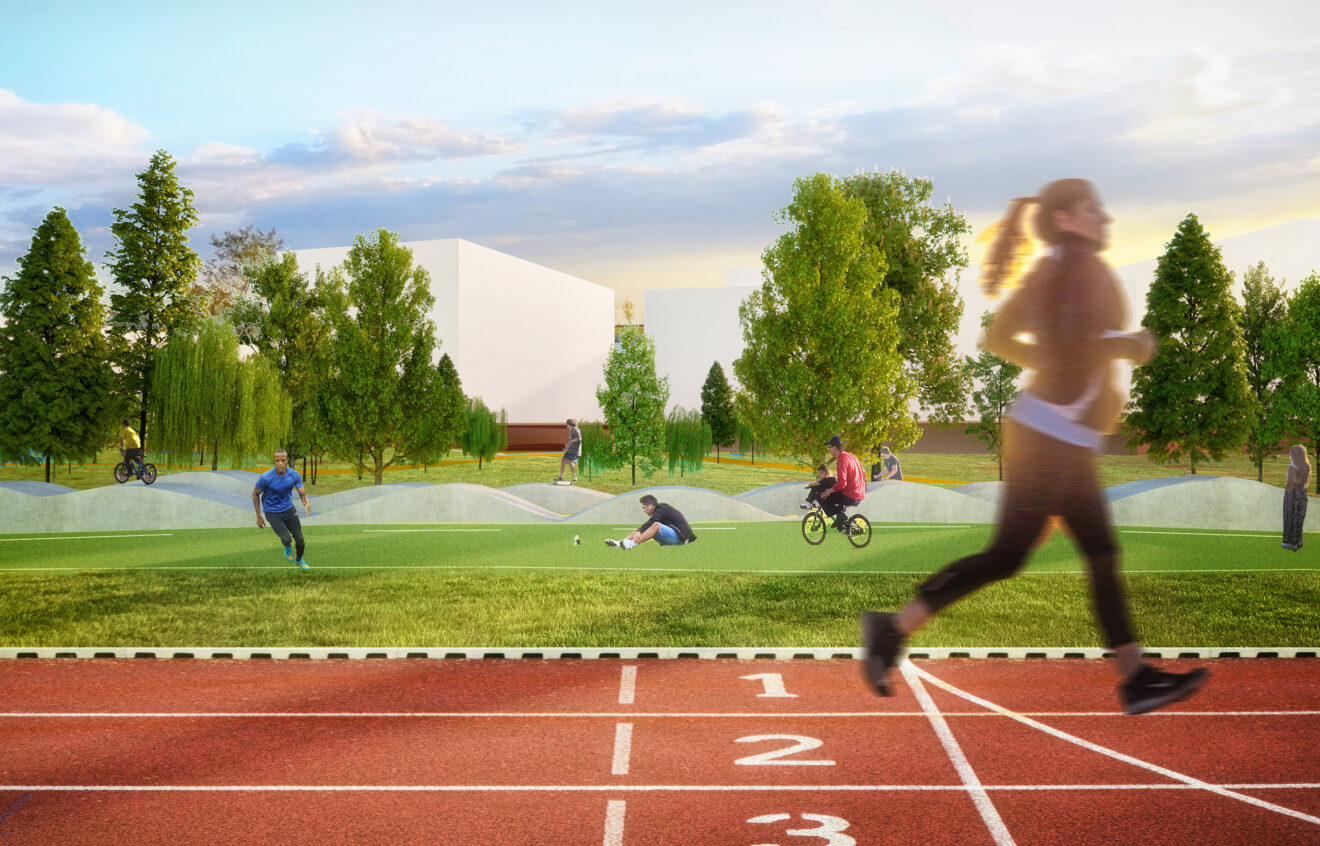 North/Knot, Aquatic Aquidneck
Urban System Thinking of North End, Newport
Urban System Studio
Type: Academic / Individual Work
Time: Spring 2021
Size: 600 Acres (240 ha)
Tutor: Prof. Elizabeth Dean Hermann
Location: Northend, Newport, RI
For decades, North End has become a place mainly for the people passing by but not for the locals, it has been separated, isolated and inconvenient access. "Knot" is the new linkage thinking in the center to eliminate boundaries and bring all people back together.







Existing Section Condition

Section Proposal

Master Plan

The new planning provides more than 560 new housing units for different families and people.

The highway and its ramp will be buried underground, creating a convenient walkable connection. Being separated by the navy land not able to access the sea, and concerned about the sea level rise and extreme weather conditions, the lower land will recover back into its wetland system, which provides park access and does not cause too much economic damage during a flood.



The whole system is connected by the park system and center complex. In a daily routine, people living nearby can reach their office within walkable distance. After work, it will be easy to go to the grocery do some shopping and take great relaxation walking through the park back home or do some sports exercises. The parks provide a new experience in supplementing the Newport coastal scenery.