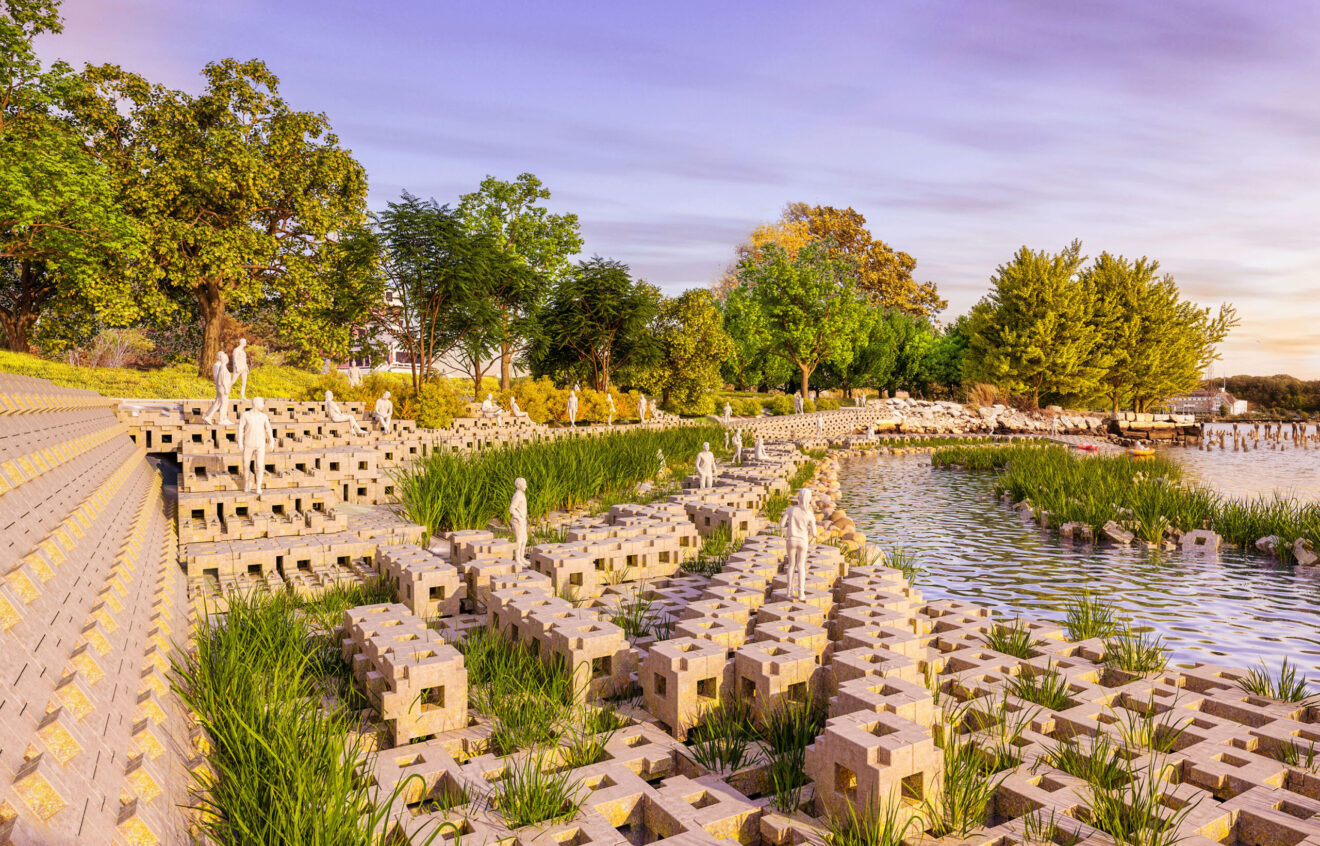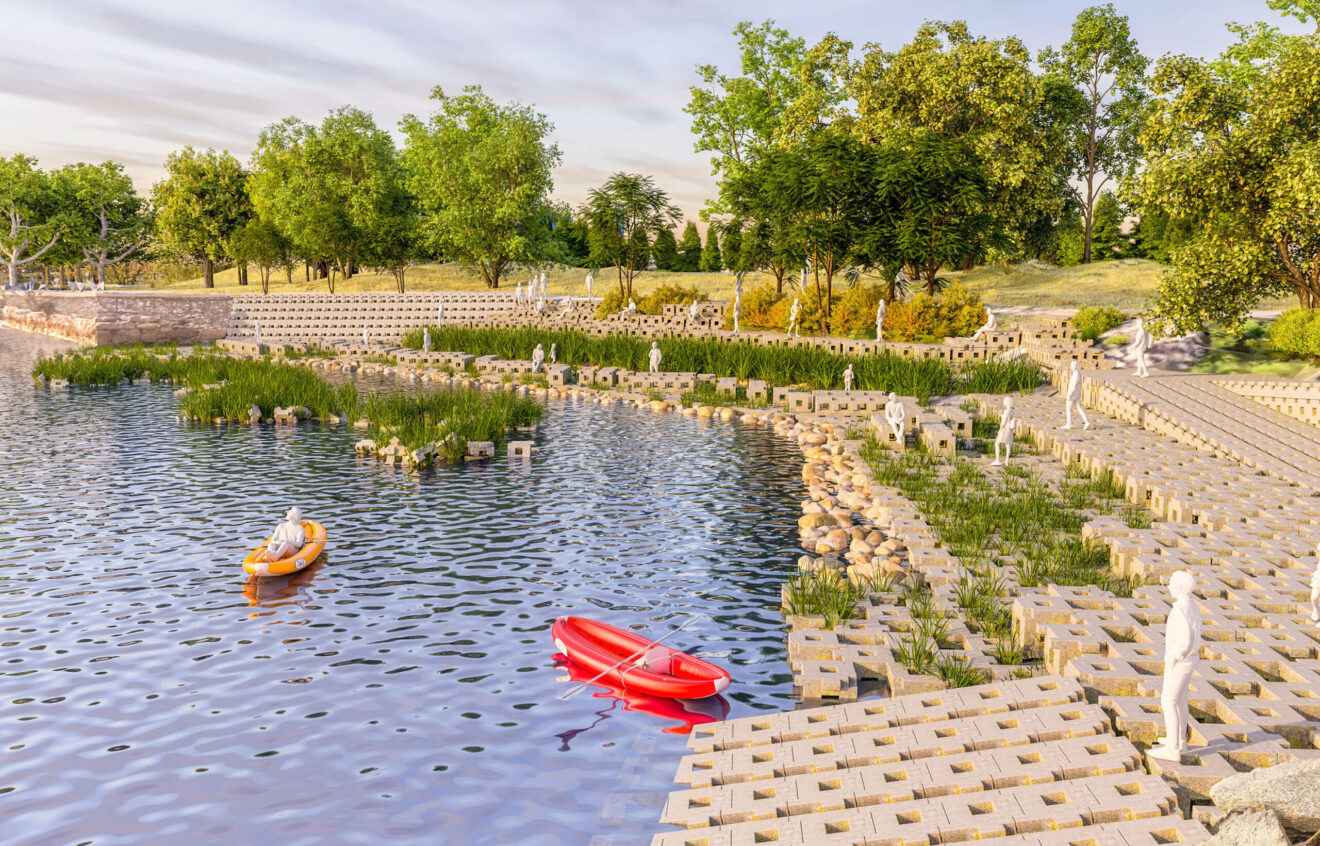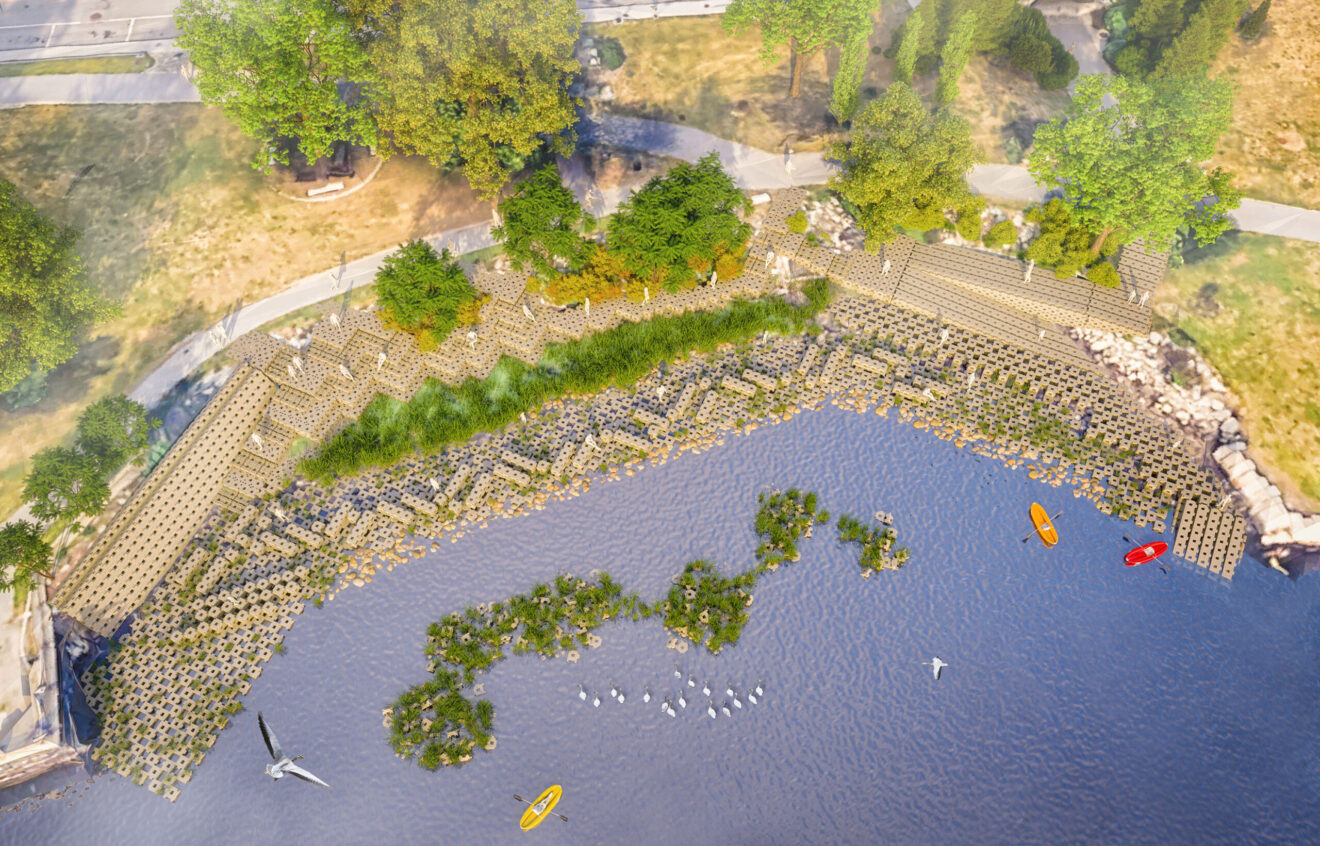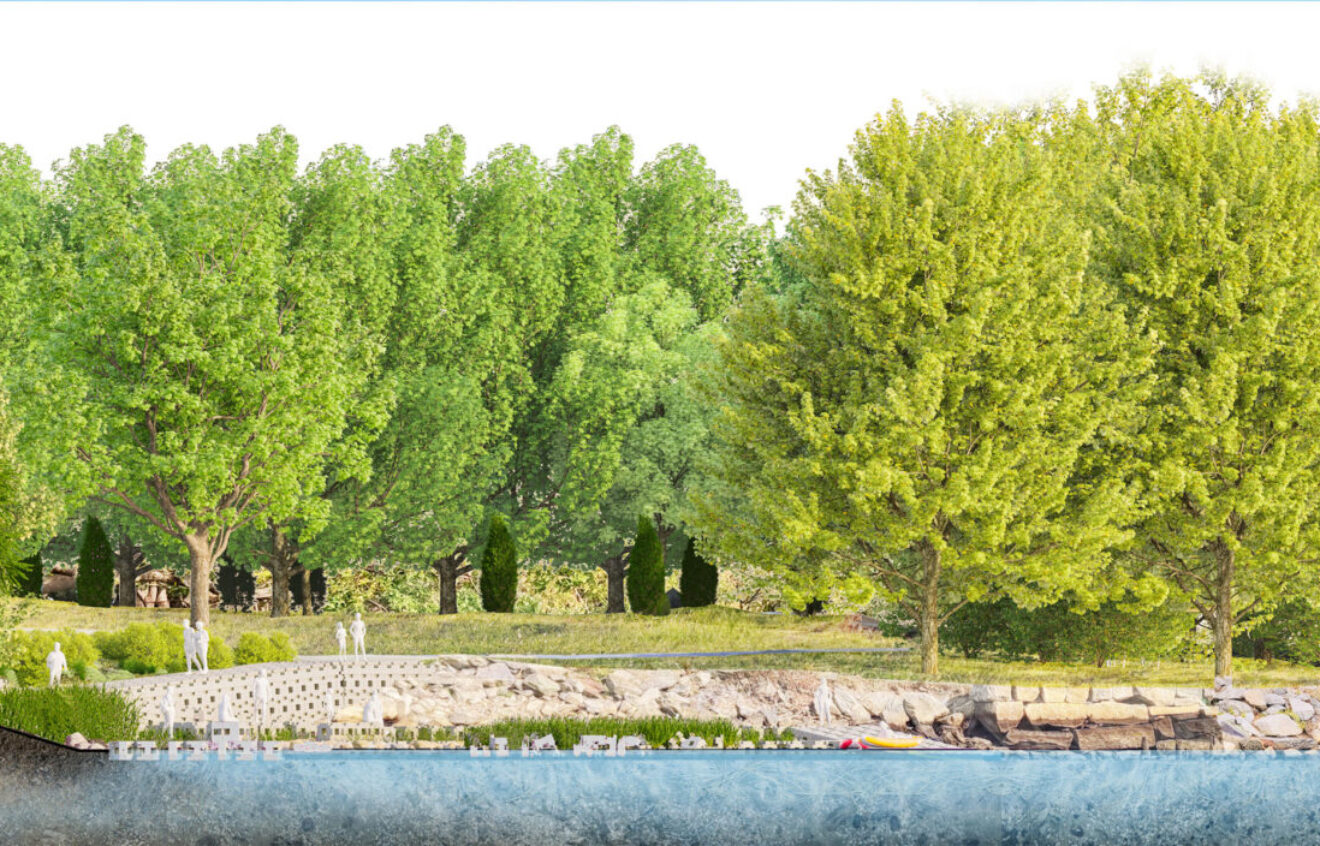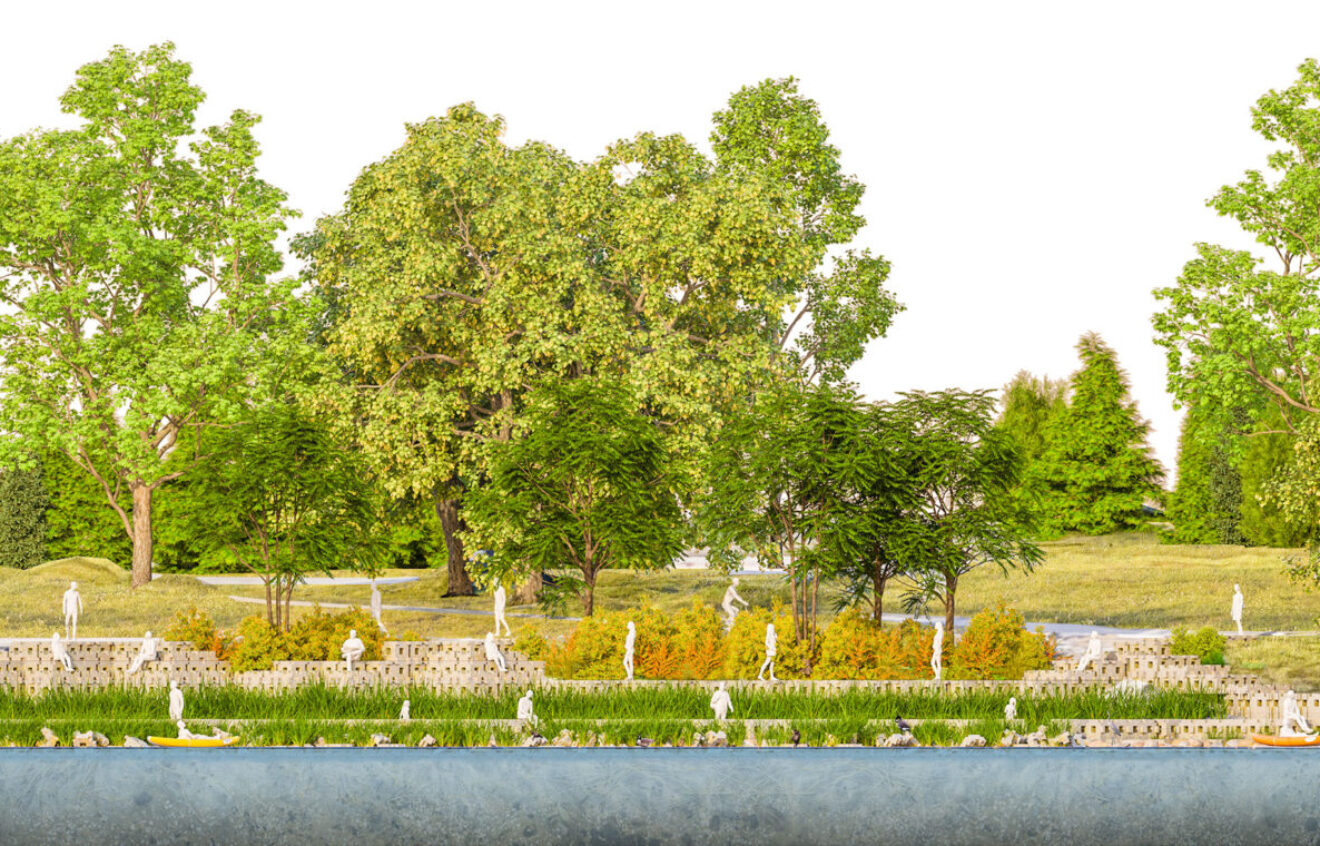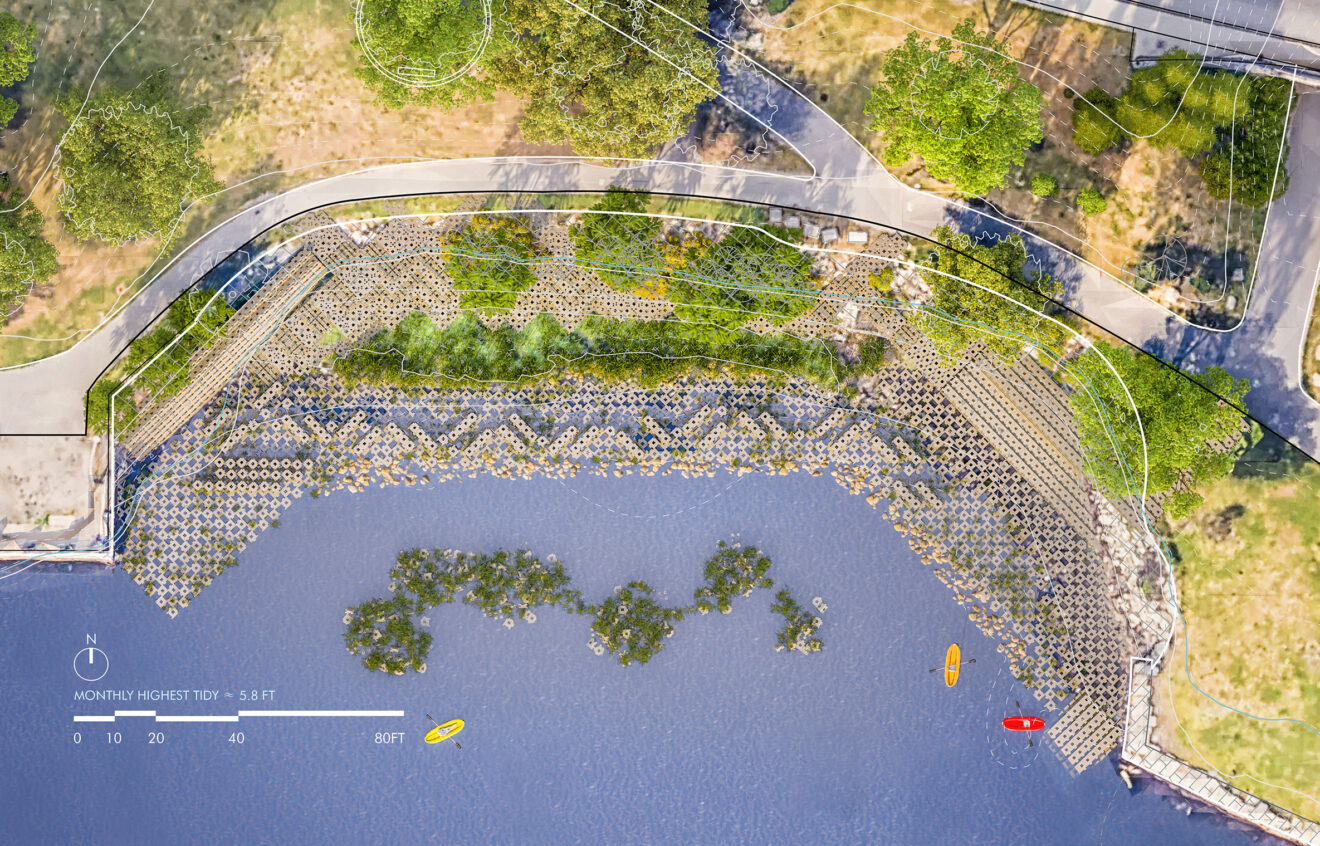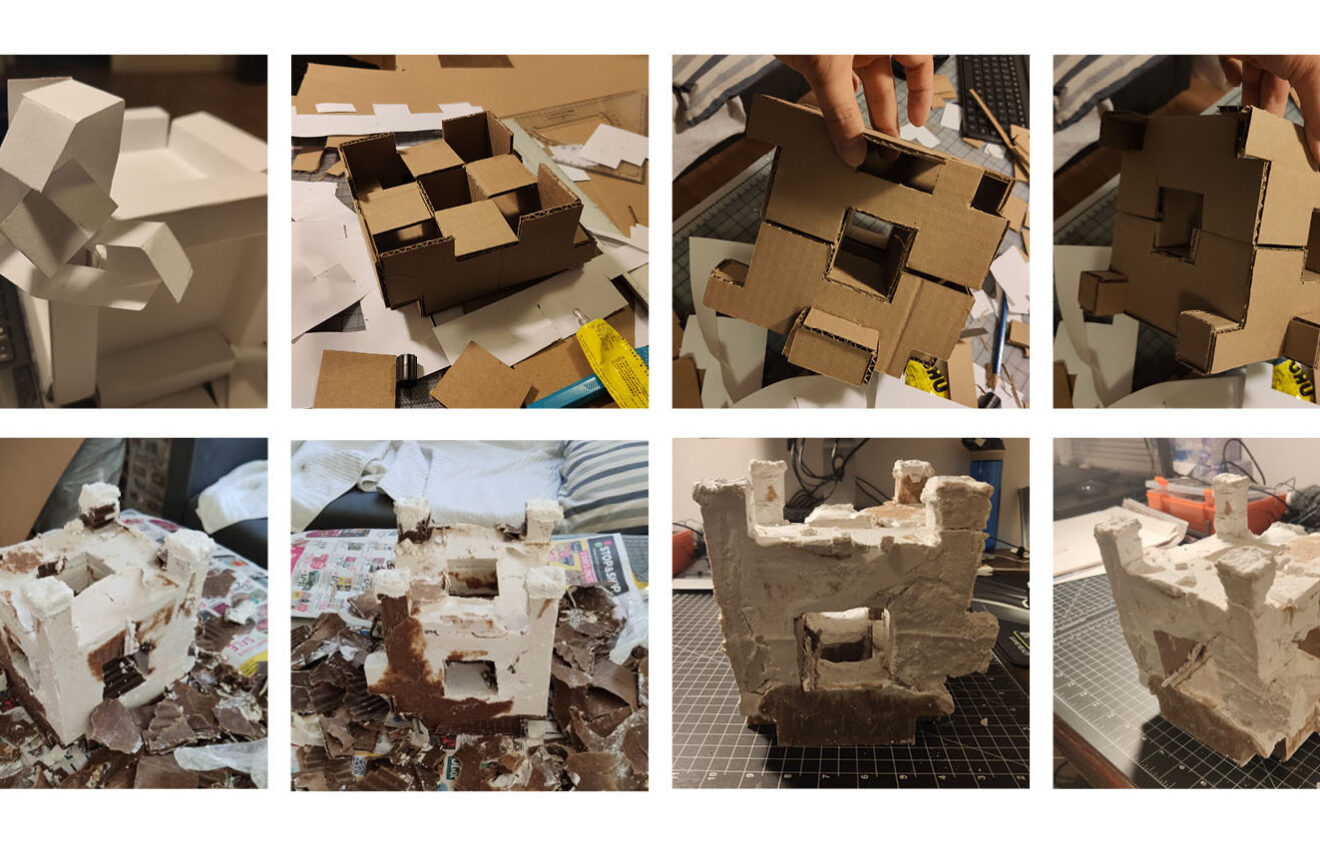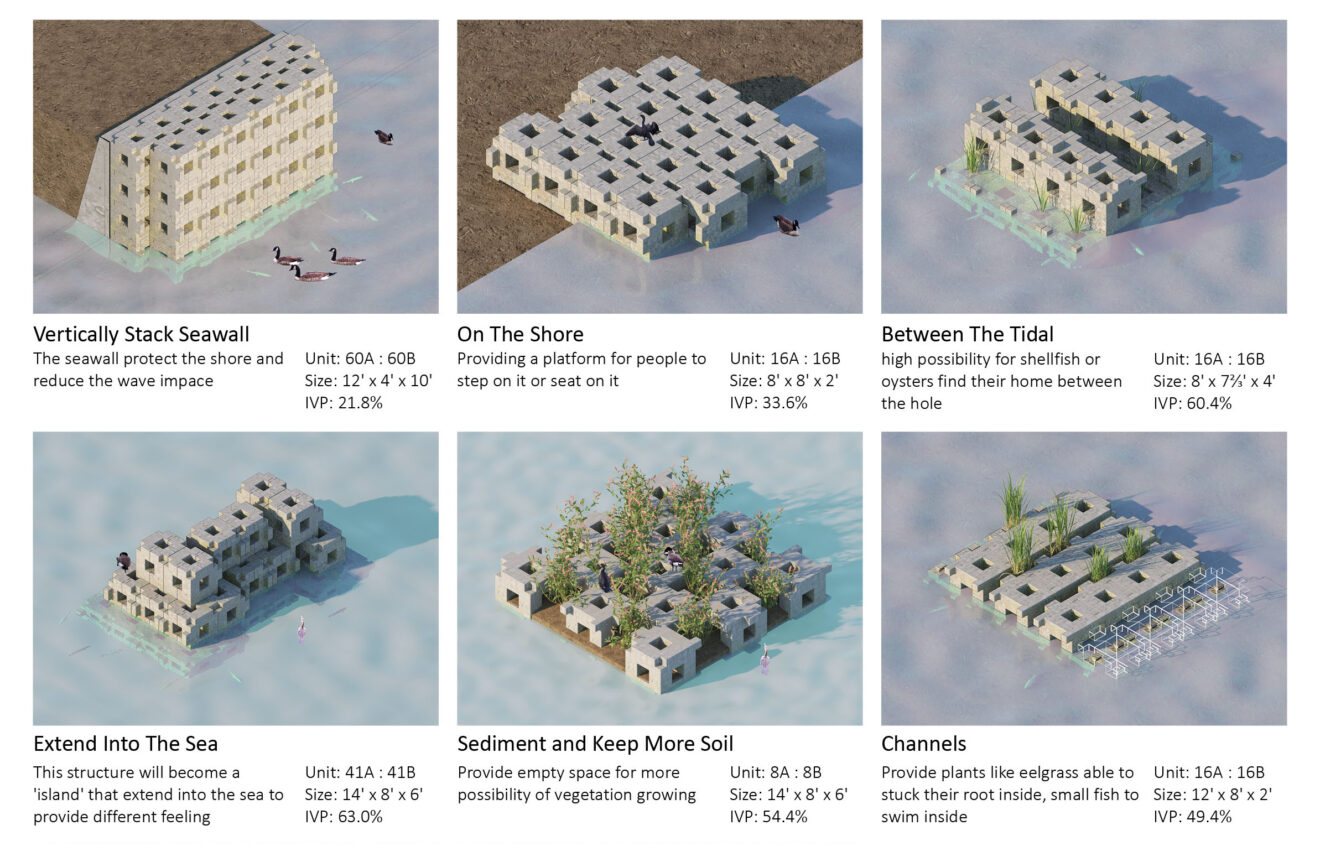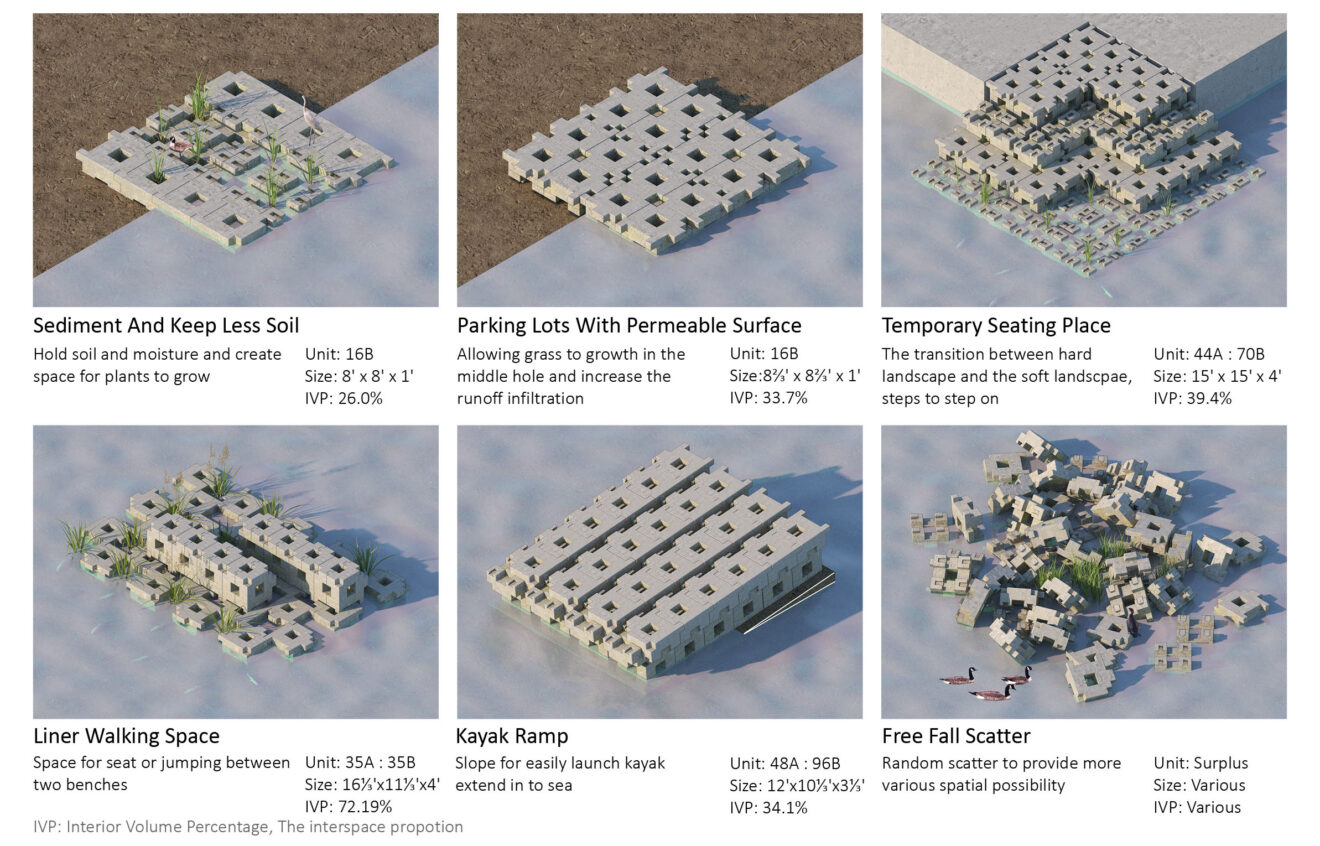 The Cube
Thinking Of Seawall Innovation Form
Course of Material Tests
Type: Academic / Individual Work
Time: Sept. 2020 – Dec. 2020
Size: 0.5 acre (2000 m2)
Tutor: Adrian Fehrmann, Sara Cohen
Location: Indian Point Park, Providence, RI
This project is seeking a better way to design not only thinking about the demand of humans, but also the natural environment. These cubes are the thinking to provide a better ecology friendly public waterfront space.
Existing Site Condition Analysis

Due to the hard rock edge, the shore is not easily accessible for people, it lacks maintenance and full of trash. Exotic plants like Tree-of-heaven, Japanese knotweed, and native plants like American pokeweed found their spot and growing well by the edge. This spot is a good spot for sightseeing and kayaking dock, however, the park does not have any place designed for people that able to get close to water.

Design Concept

The design concept comes from the coral interior space where is able to provide space for fishes and crabs to live. The shape of the cube is the concern for transport easily. When the tidal seawater passes through the interior space of the cube, space inside the cube will able to contain sediment which will benefit the growth of vegetation and the home for fishes and crabs.
Concept Iteration

Some of the prototype test using Rhion. In the modeling process also test about how to stack them to create various forms and shape.
Phototype Test

In the phototype test process, I start to think about separating them into two units as it will help simplify the building process. And the two units are able to stack in their own way for more possibilities in the different environments.
Units And Assemblies Refinement

Assemblies Styles For Different Environments

The construction method of these cubes can change according to the landforms and heights.
Plan / Plant Proposal

Render Perspective



The cube will become a platform for people to stop here, providing spaces for tidal vegetation to grow, a resting place for sea birds to dry themself.
Elevation / Section