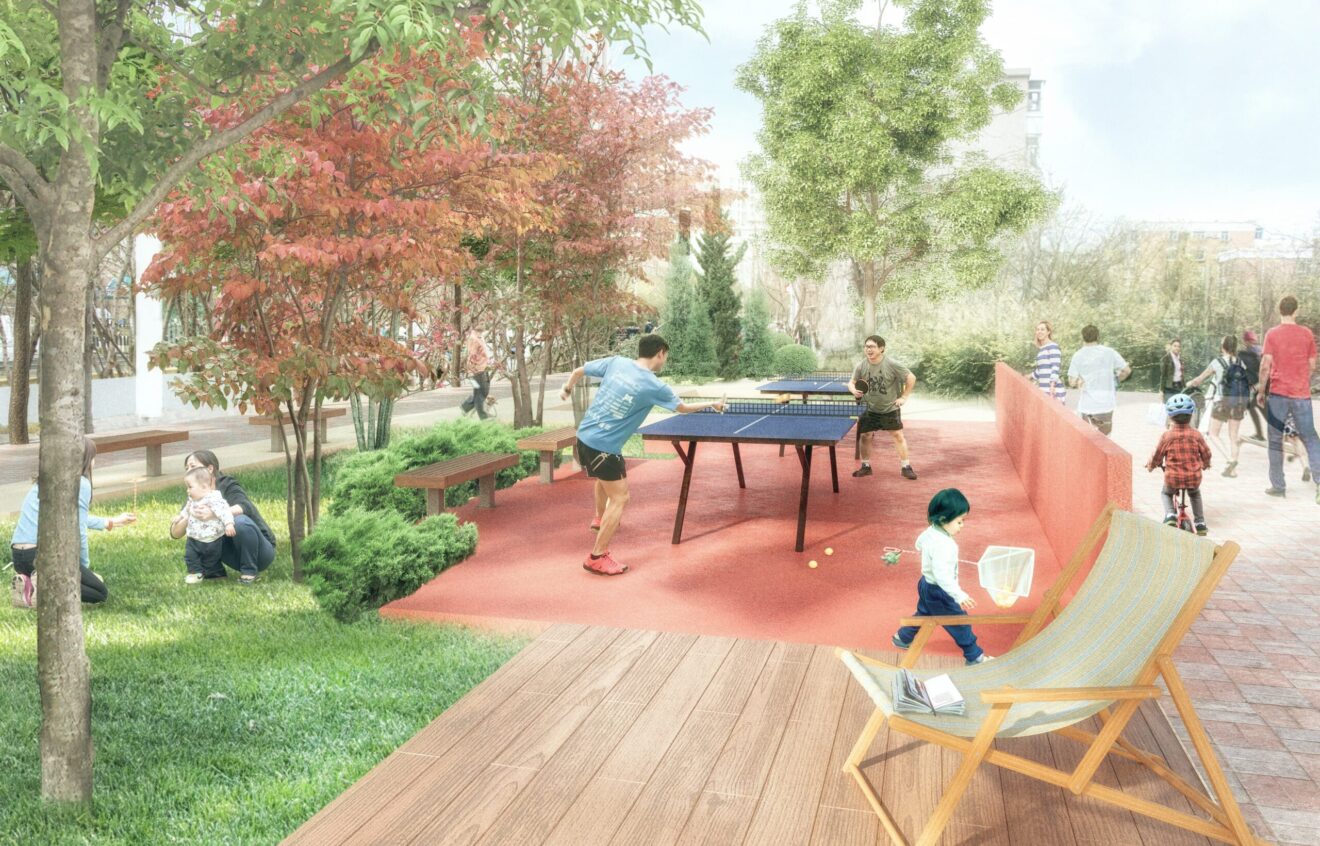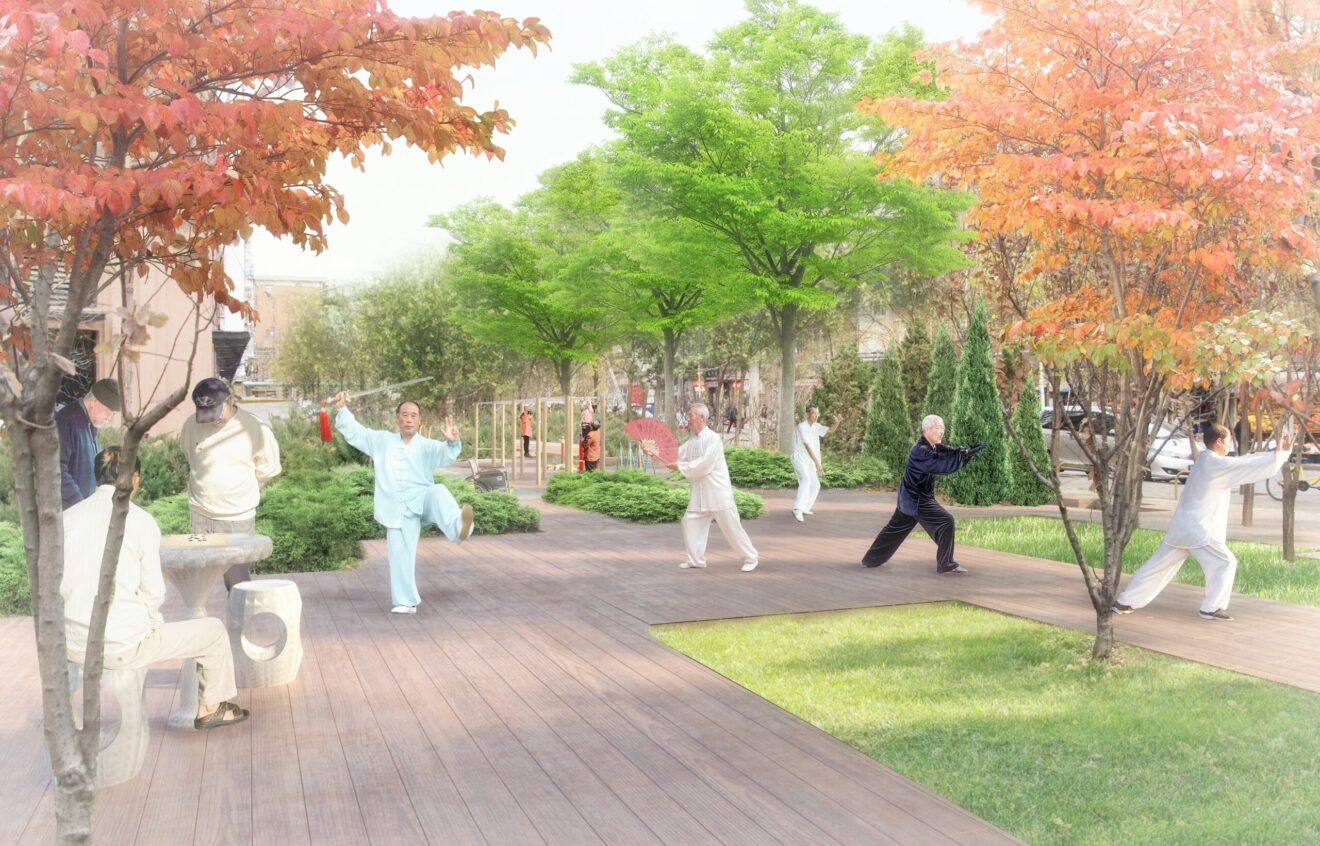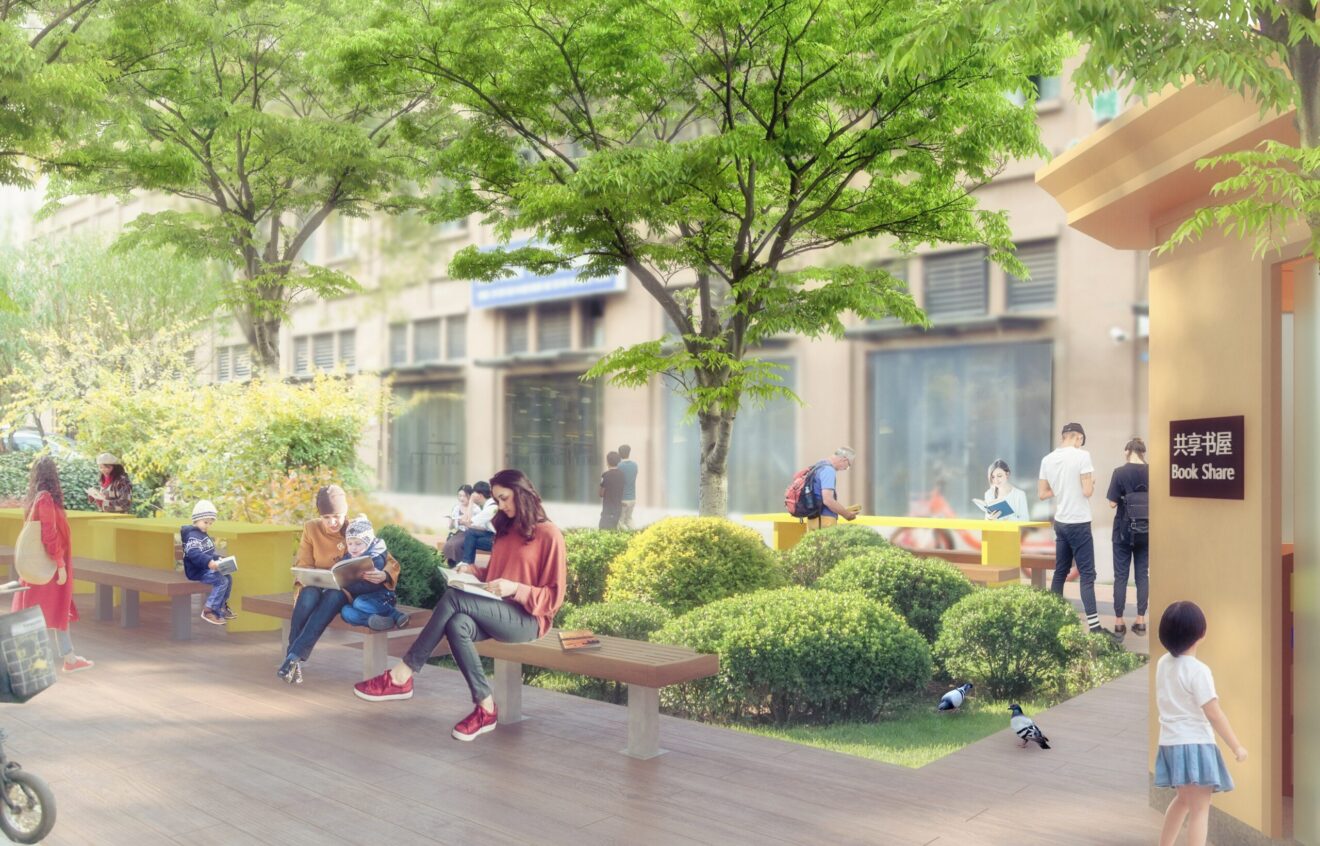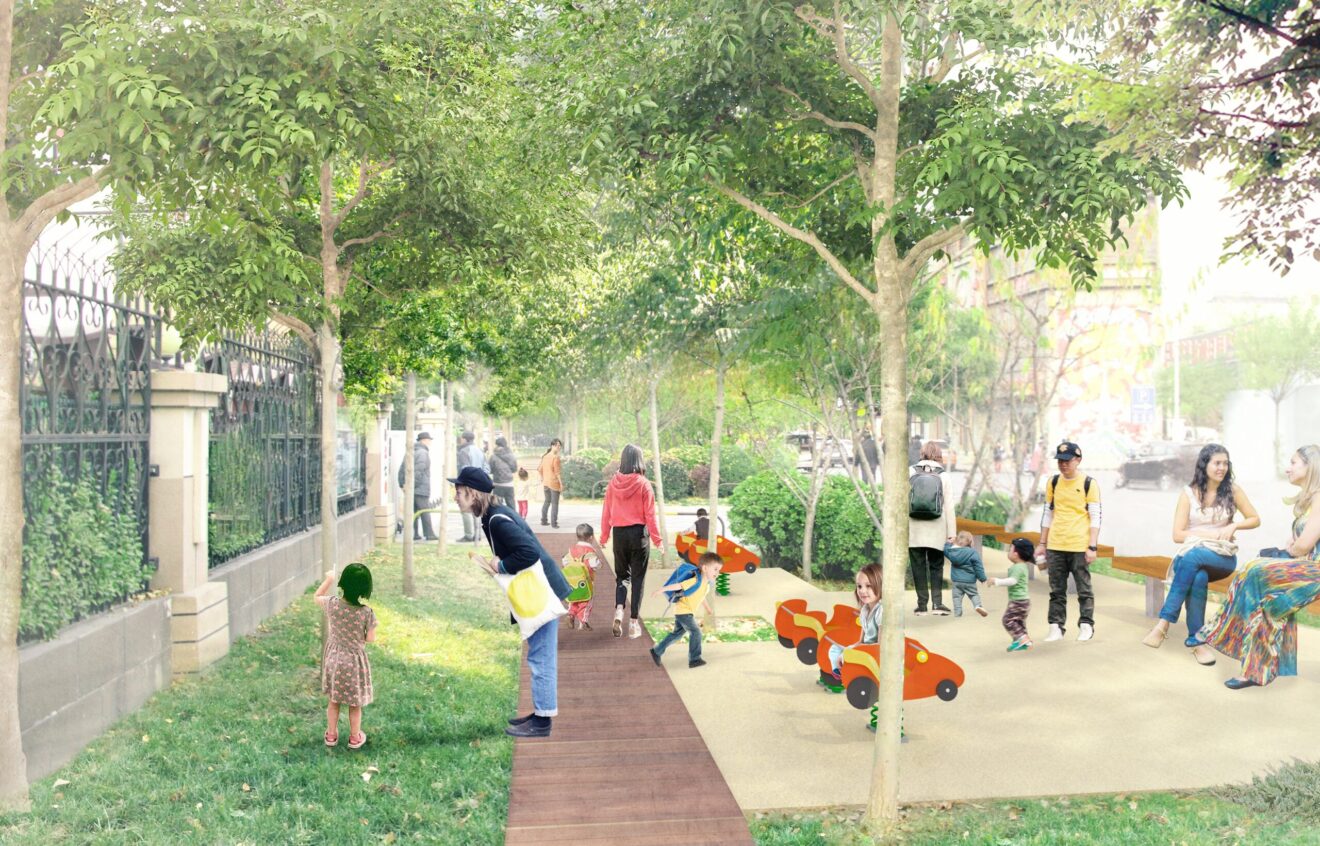 The Street Full of Pixel
Reconstruct the Public Space Between Human And Greenery
Type: Individual Work
Duration: Oct. 2018  – Nov. 2018
Total Area: 3 hm2
Tutor: Prof. Lijun Gong
Location: Yingxian Street, Hebei District, Tianjin, China
Living by this street for more than 3 years, I have never seen people passing by would like to stay in this street for a while. As new high-rise residential complex built, bike-sharing boomed, stores occupied the street, cars parked, the street becomes chaos for all users. How to reclaim the street as a public space for everyone?
Problems of the Street

Summary of Current Issues

Site Analysis

The street is about 750 meters long, mainly cover by residential, plays an important role in daily routine and living, included diverse functions, contained different schools for students of different ages.
Existing Vegetations Clusters

The whole street mainly covers by these plants, has a variety of styles, growing patterns, and seasonal colors. Due to the most empty space covered with grass, without any maintenance and hard to maintain, activities can not behold in the greenery.
Wishes of Local Users

Design Concept

Everyone might have different demands on the street. The concept of the pixel will respect most of the existing plants, which have grown there over 5 years, re-organizing the greenery into diverse spaces for different people. Functions can be changed according to space and demand.  Everyone can find their favorite place in the street.
Street Original Statues Study
Due to constructed in different regulations period, we can divide the street into 3 parts. First, the mall built in the 2010s. Second, the community built in the 1990s. The kindergarten and grocery in the third part.

Proposal Plan Analysis
The subway station will move into the mall in the future. After re-organize, the pavement widens for pedestrians, the street has more potential tracks slow down to stay.

Strategy to the First Segment

In the first part, space design for all people. One important way to find out space is to remove cars and tidy up bicycles. Vertical parking lots will clean up the street taken up by cars, bicycle parking lots tidy up the share-bike.

Ping Pong Space
After the cleanup and reorganize, the street will be able to contain people to play and stay.
Strategy to the Second Segment

This part design focus on middle and aged people. As the communities constructed earlier with less public space, more open space makes people can share and communicate.
Before

Proposal

Cheese Space and Fitness Equipment
Before

Proposal

The plastic wood floor softens the hard surface of the pavement for daily exercise. The newsstand without any usage in the first part street will become a book share station for pedestrians to read for a while or take their book for exchange.
Strategy to the Third Segment

In this part, the design focus on children. Providing more space for children to play and spend time playing with their parents on the way back home.