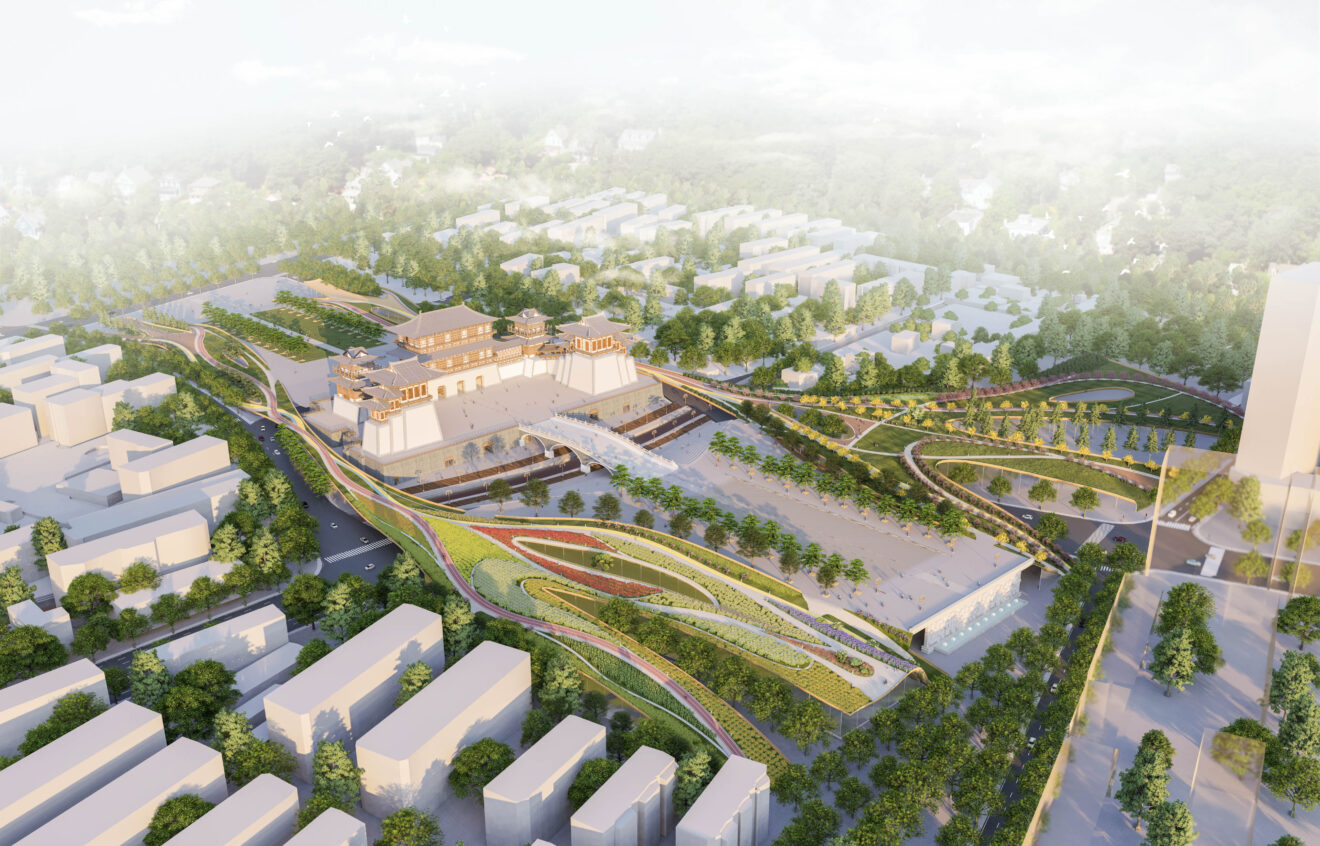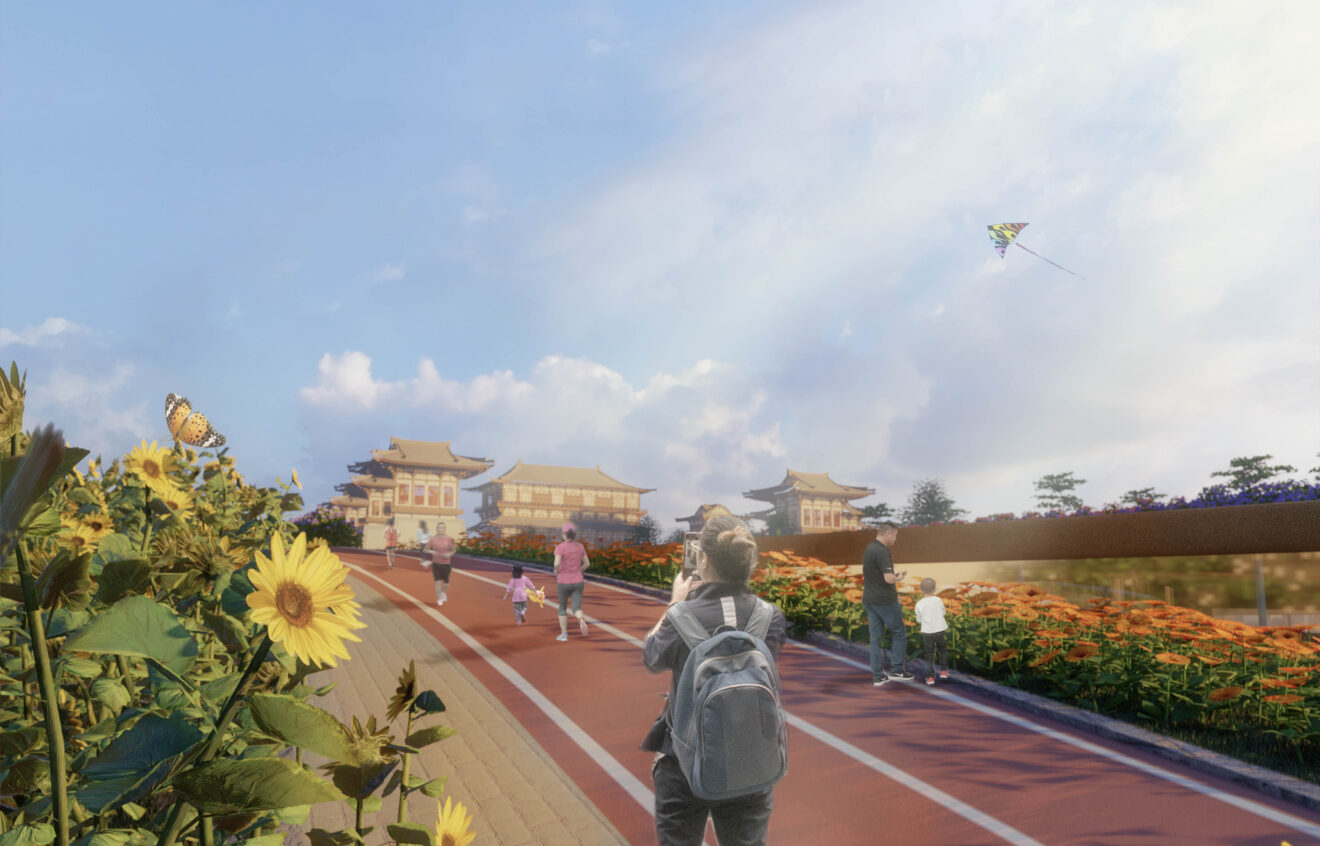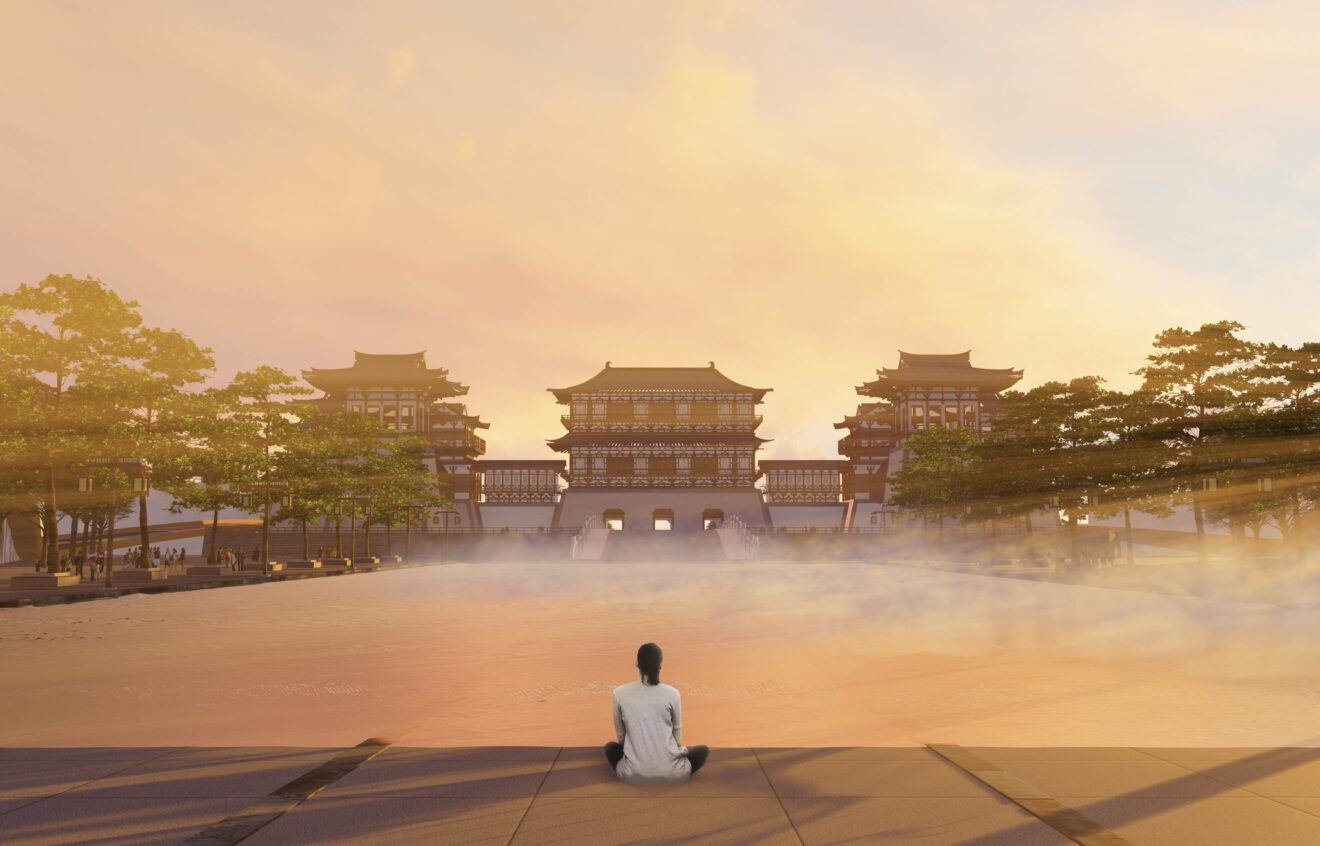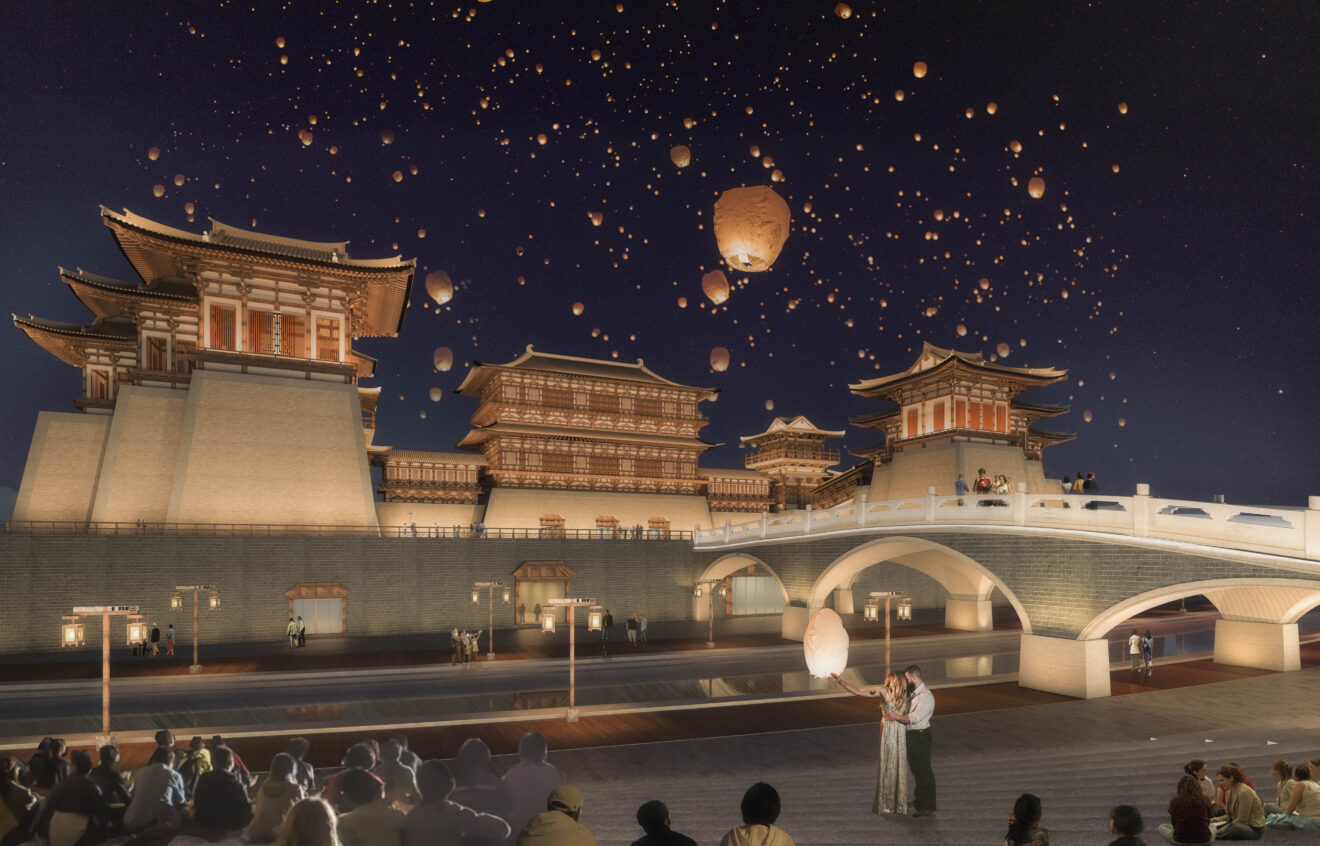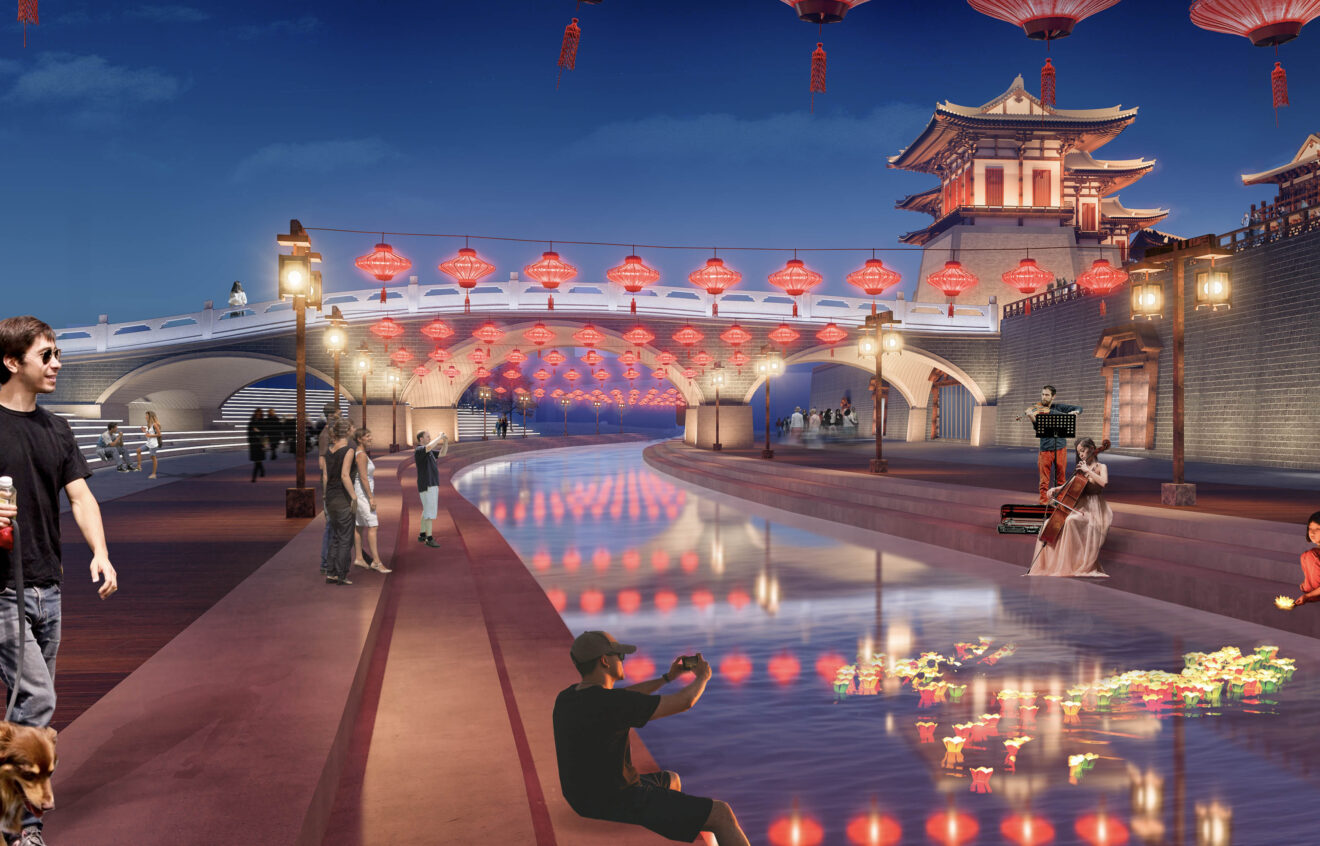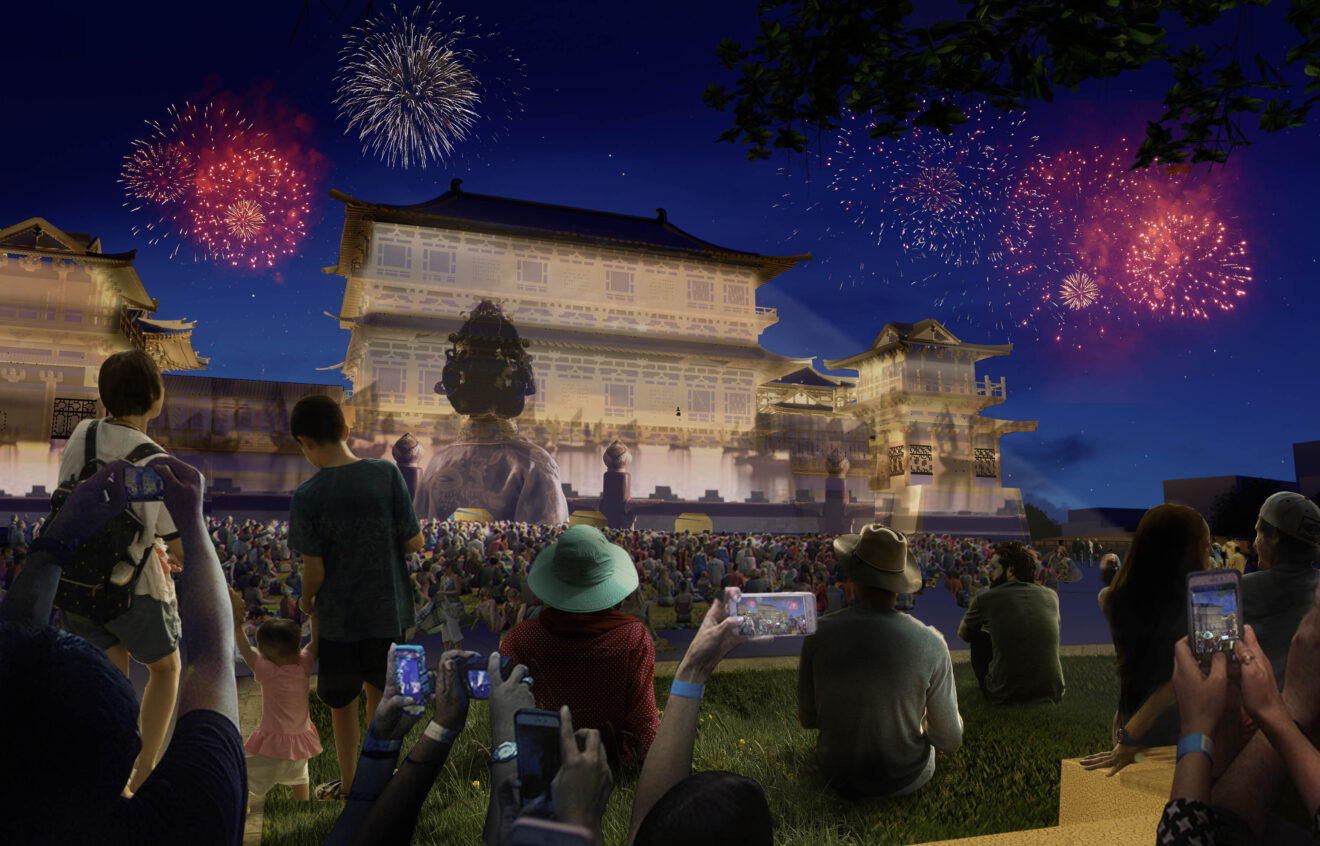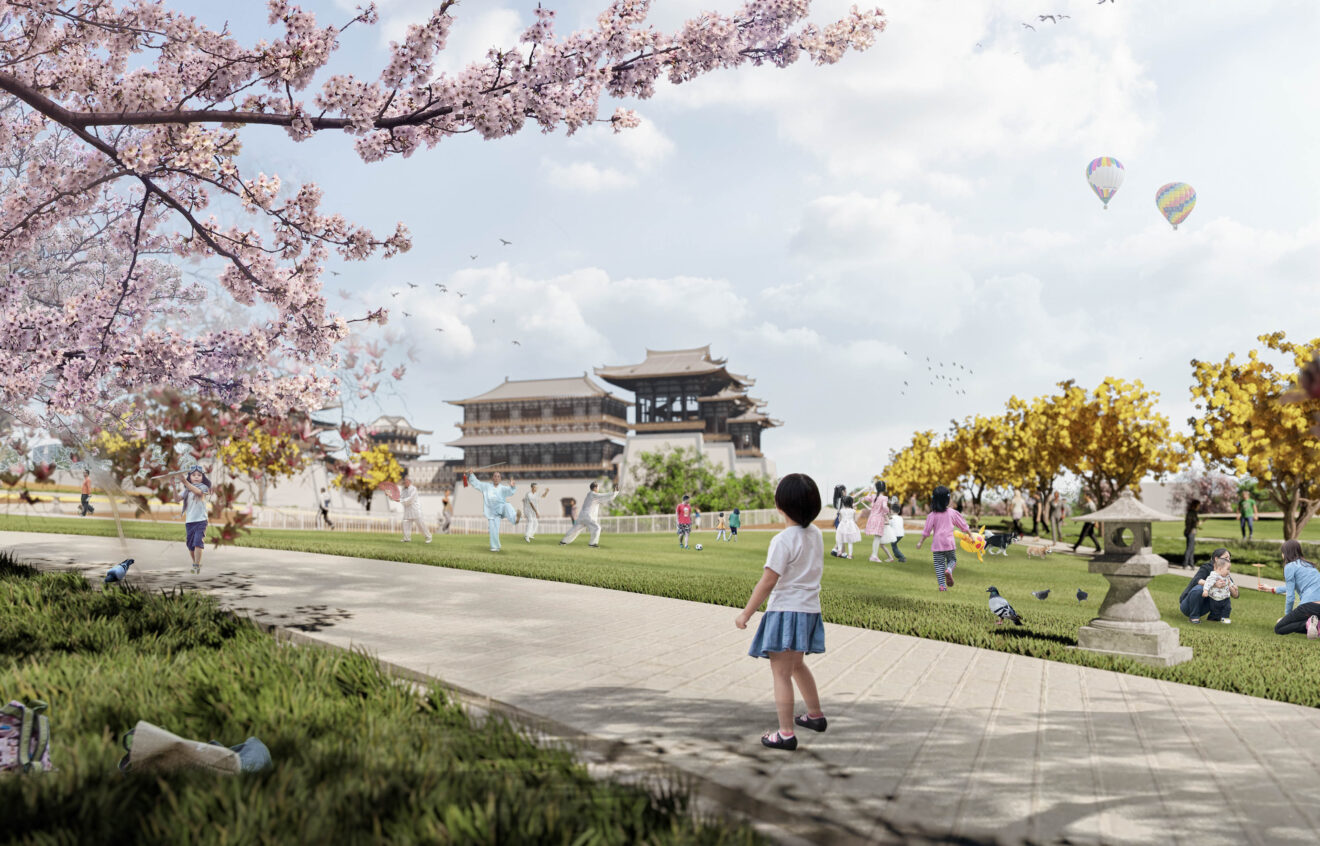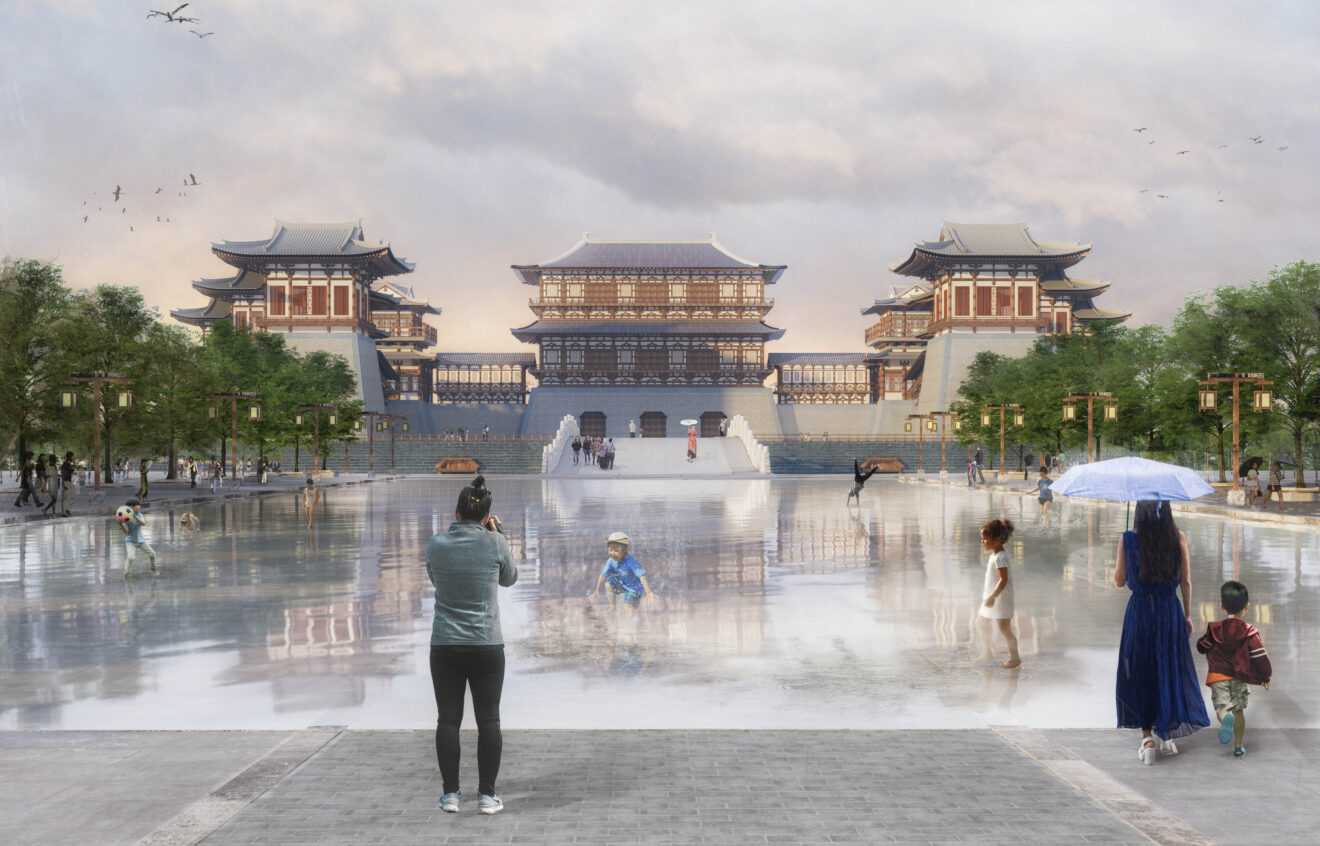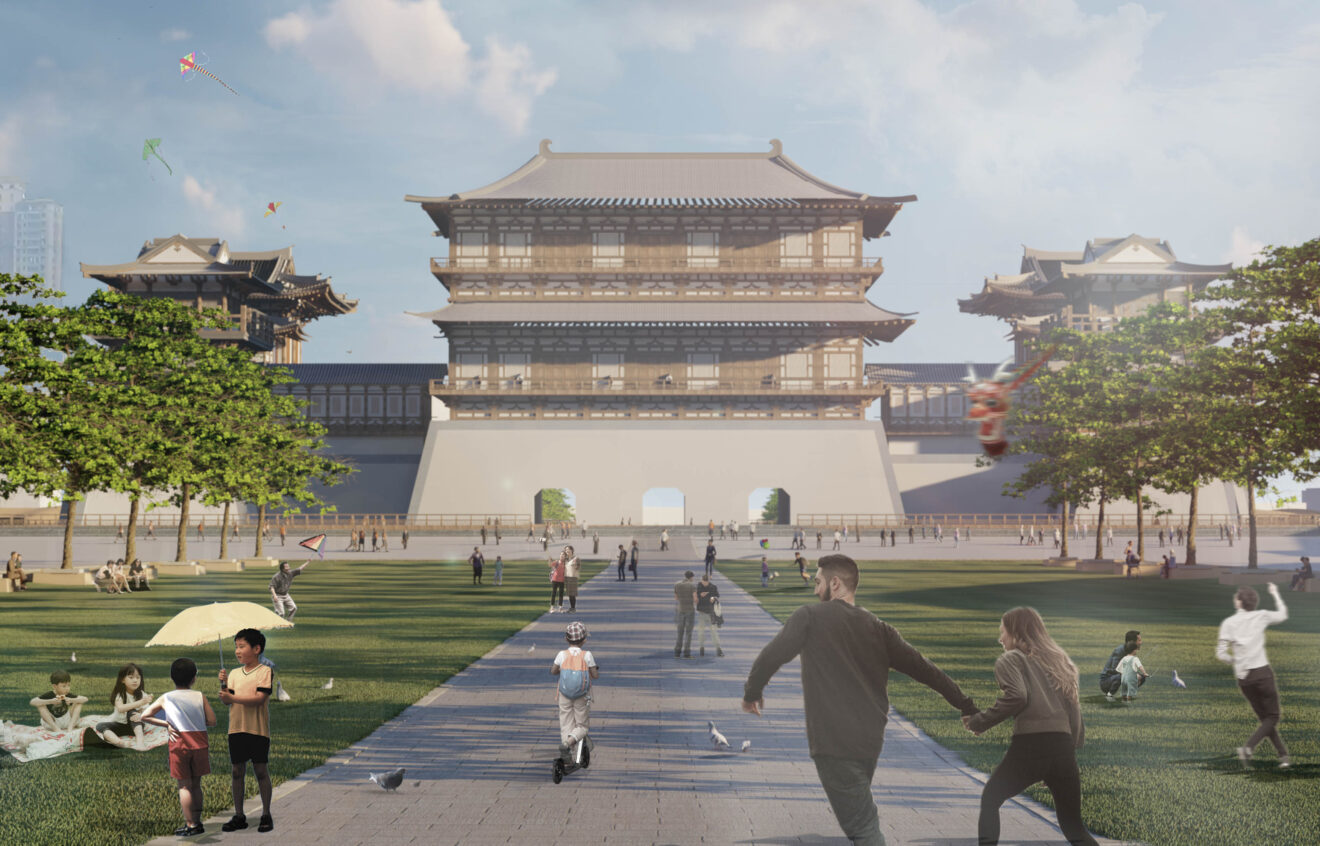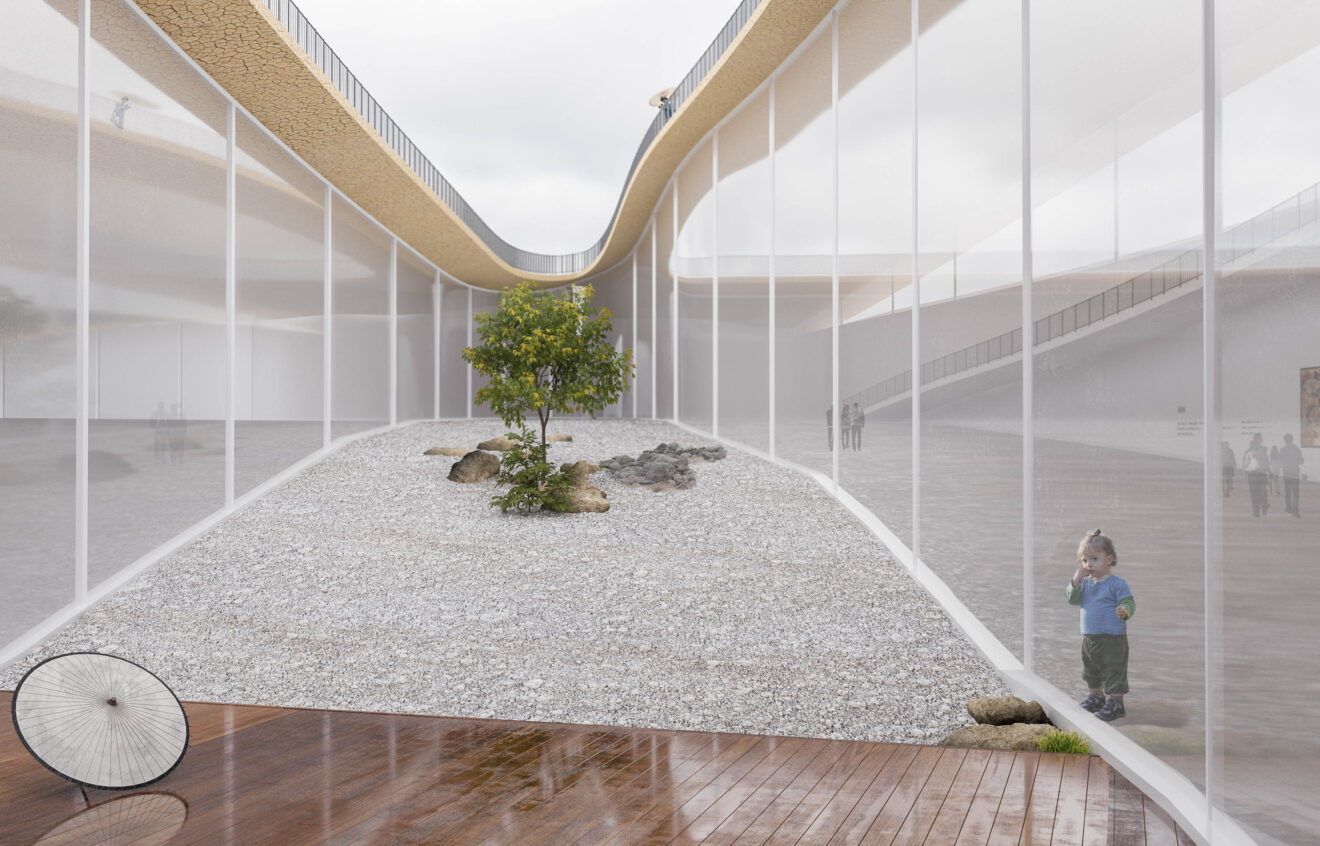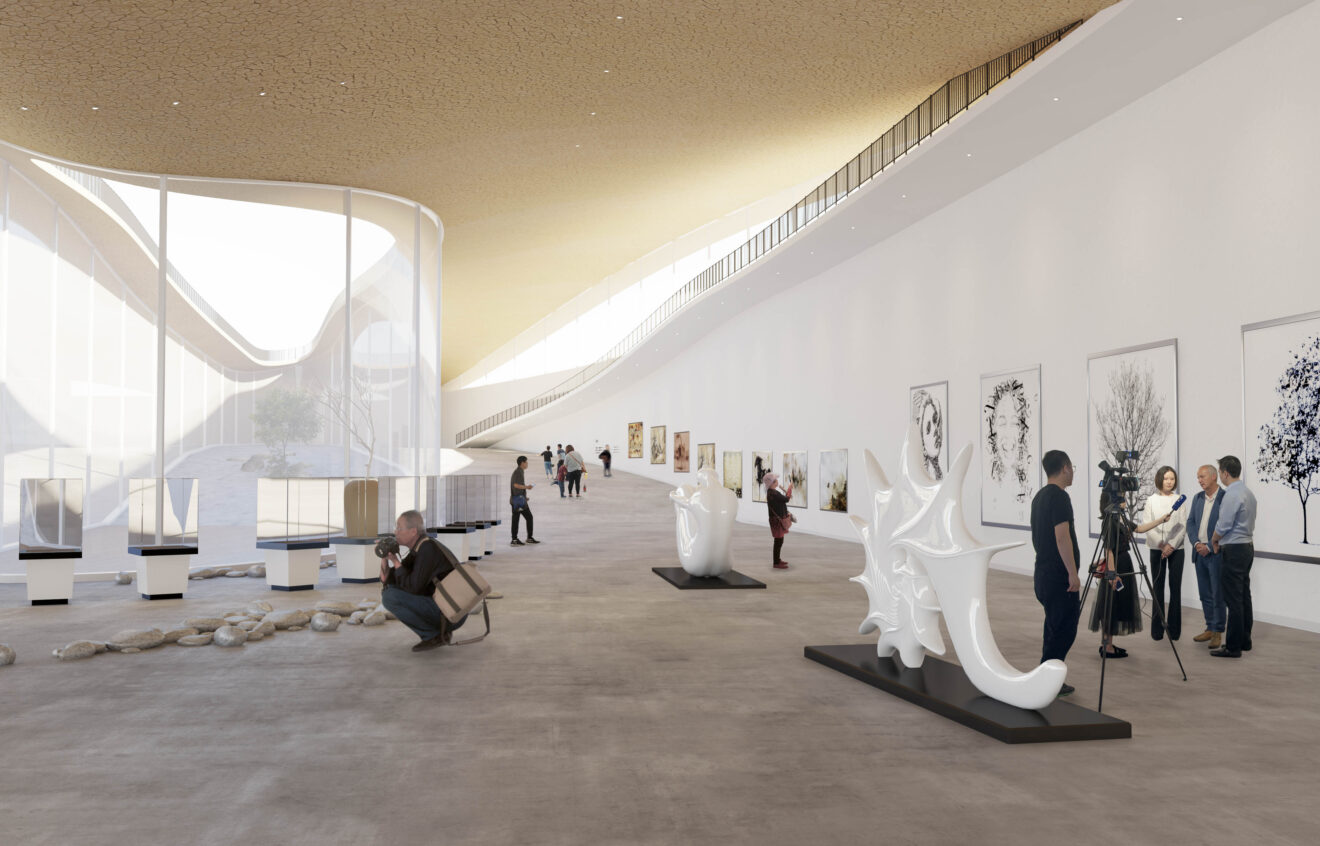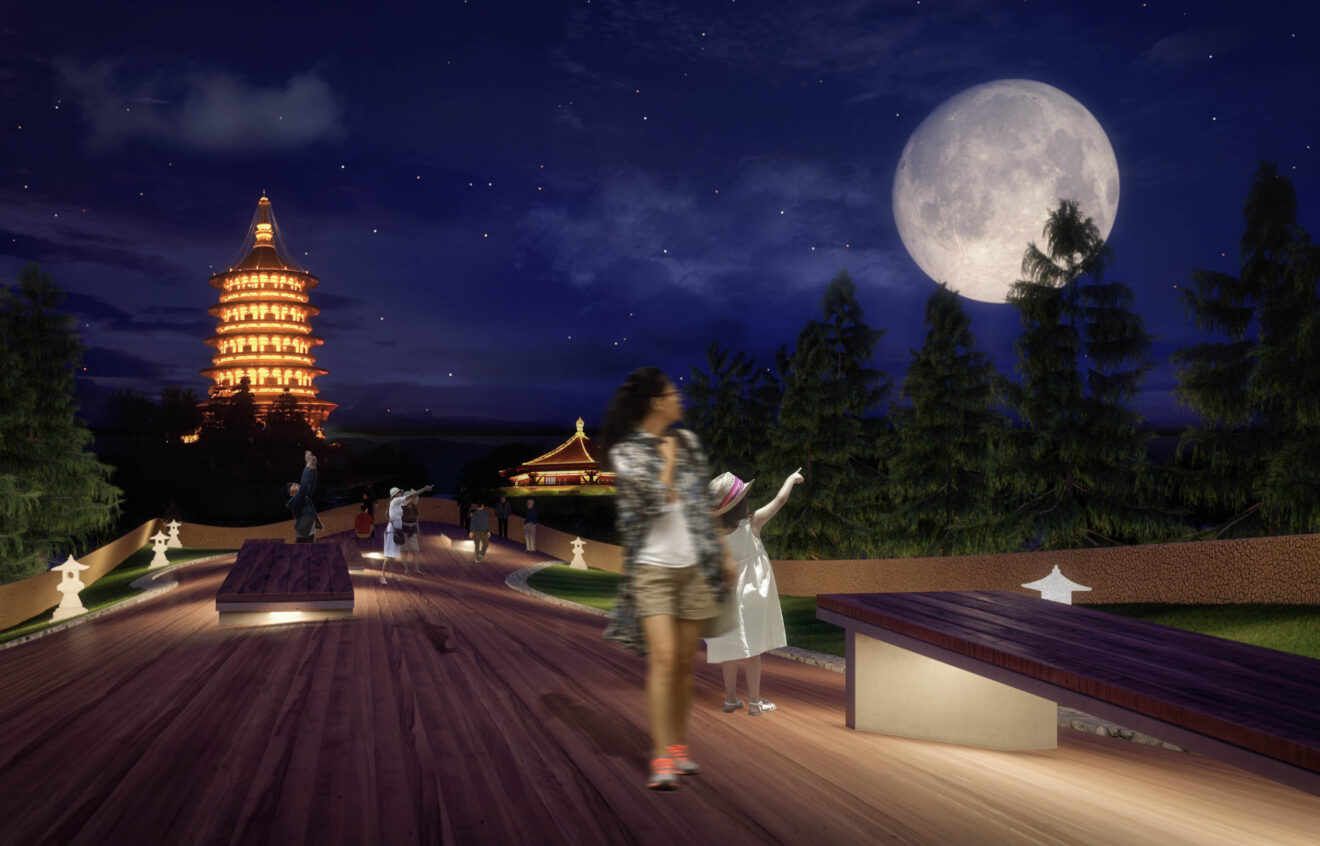 The Rhythm of the Tang Dynasty
The Rhythm of the Tang Dynasty
Type: Group work
Collaborator: Yang Xie, Fangxiao Zhai
Duration: Mar. 2019 – May. 2019
Design Area: 18 hm2
Location: Luoyang, Henan, China
Ying Tian Men(Gate) was the south gate of Sui Tang imperial city(Zi Wei City), built-in 605 A.D. The original name was Ze Tian Men. Ying Tian Men(Gate)  was an important place for the imperial court to hold significant celebrations and diplomatic activities. As the city of Luoyang had suffered from a thousand years of brokenness due to the moving of the capital to another place and wars. The building was rebuilt now to show the great history dynasty. This design focus on the landscape and the square aimed to solve the faded of the Ying Tian Men(Gate) site, cultural history, and other issues. The design based on the site history feature, combined with natural and modern technology, re-coordinating the surrounding road and planning, and finally create public green space, realizing area for the local citizens and tourists. Restoring the historical axis of Luoyang city, this work proposes to recreate the Great Sui Tang Dynasties scenery.
The condition of the site

Design Proposal
https://www.bilibili.com/video/av52046432
Still organizing for a better display, patient.