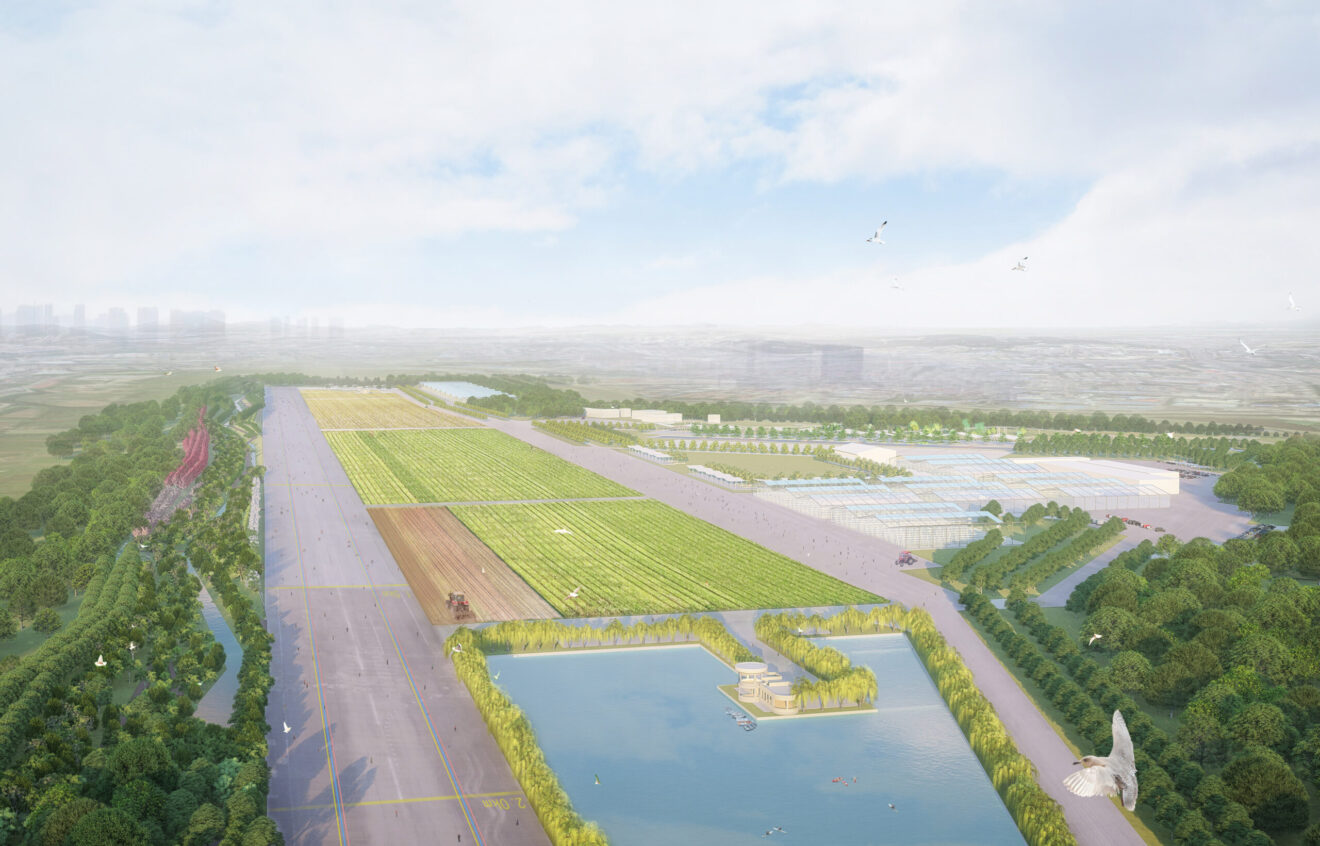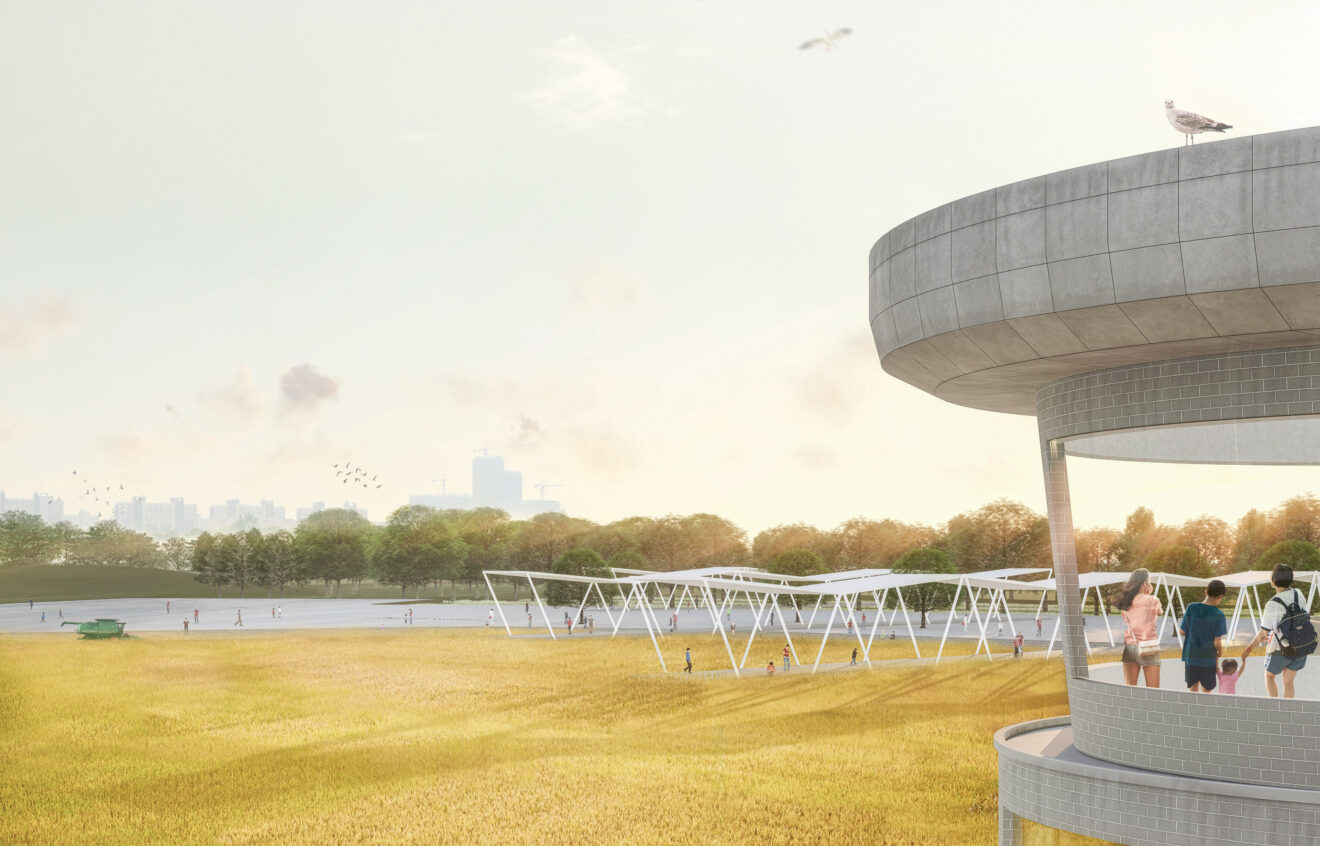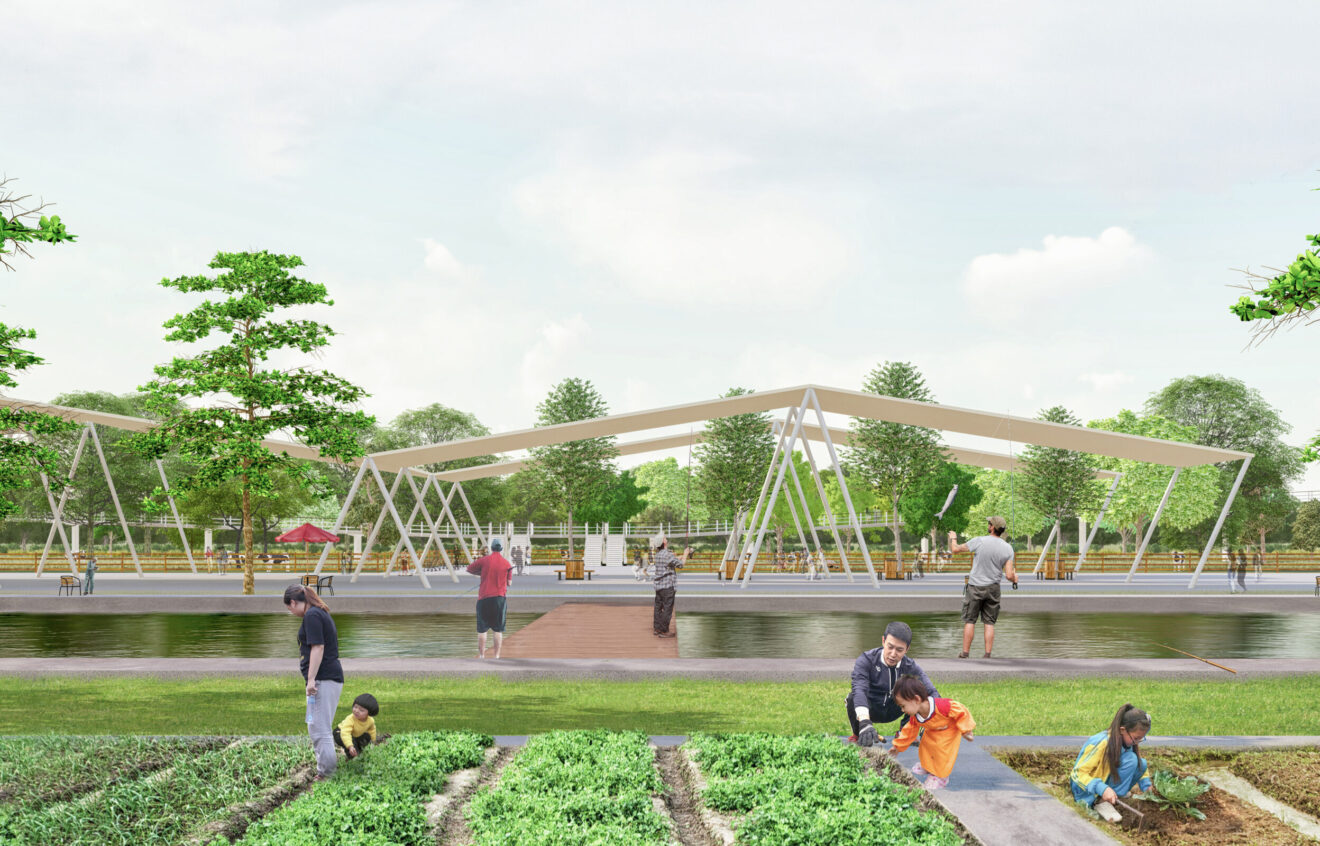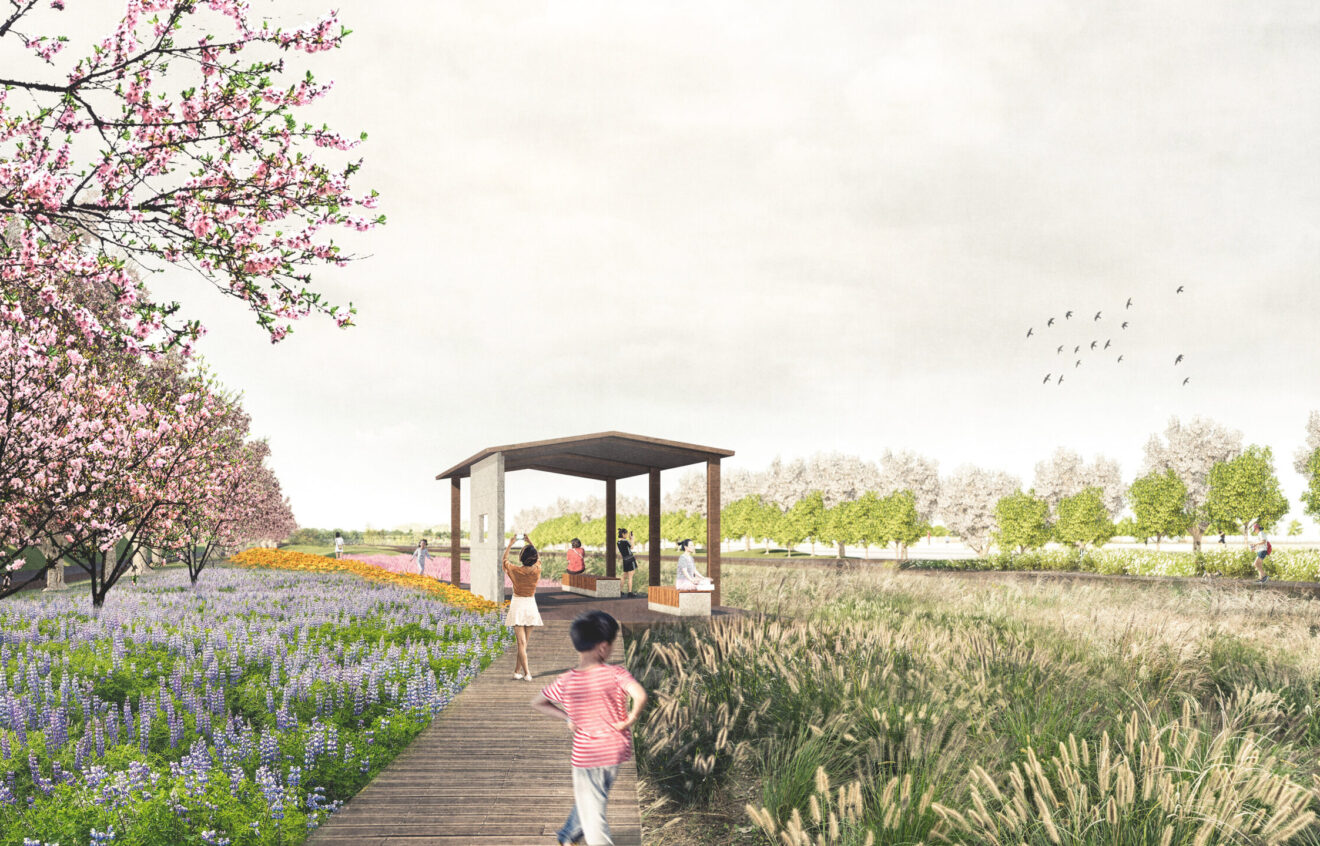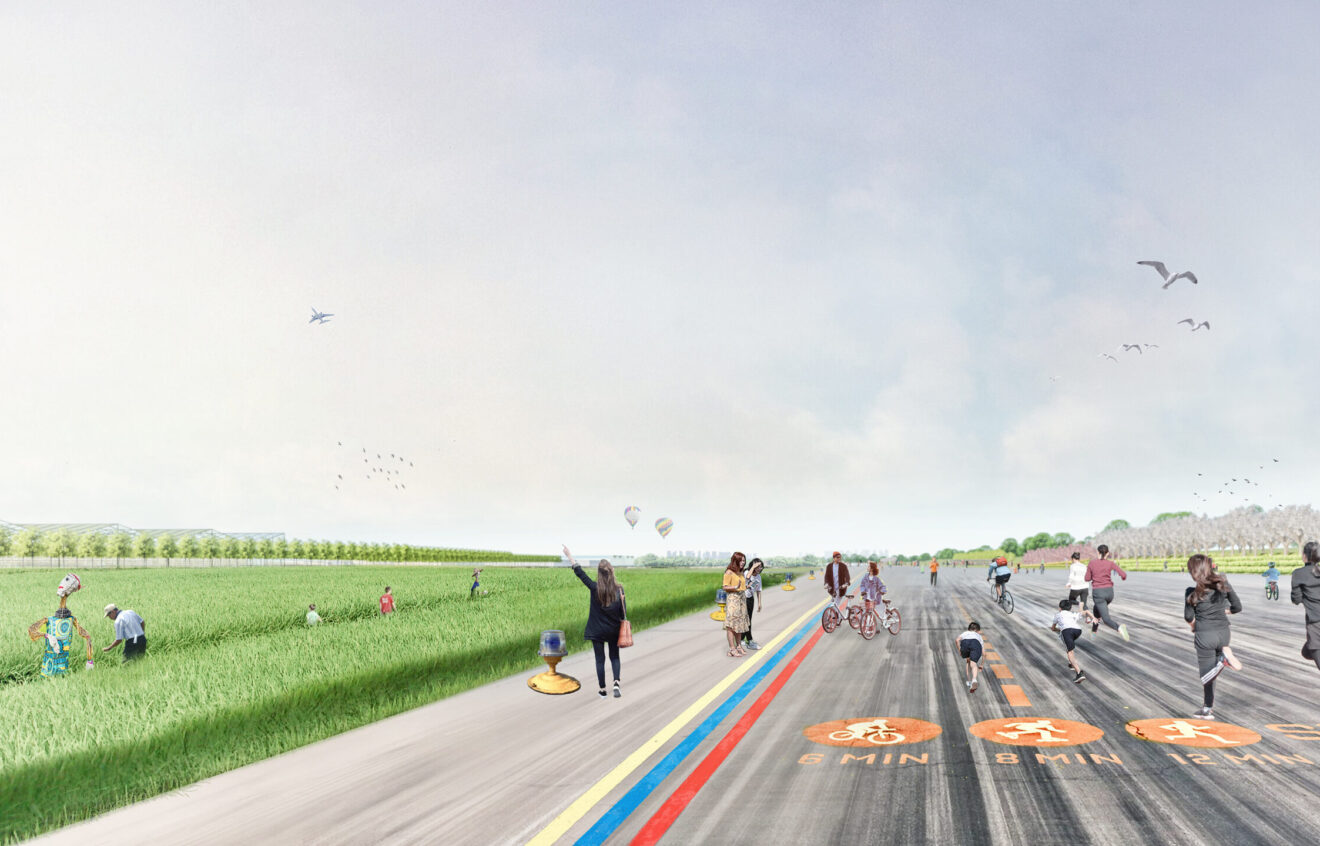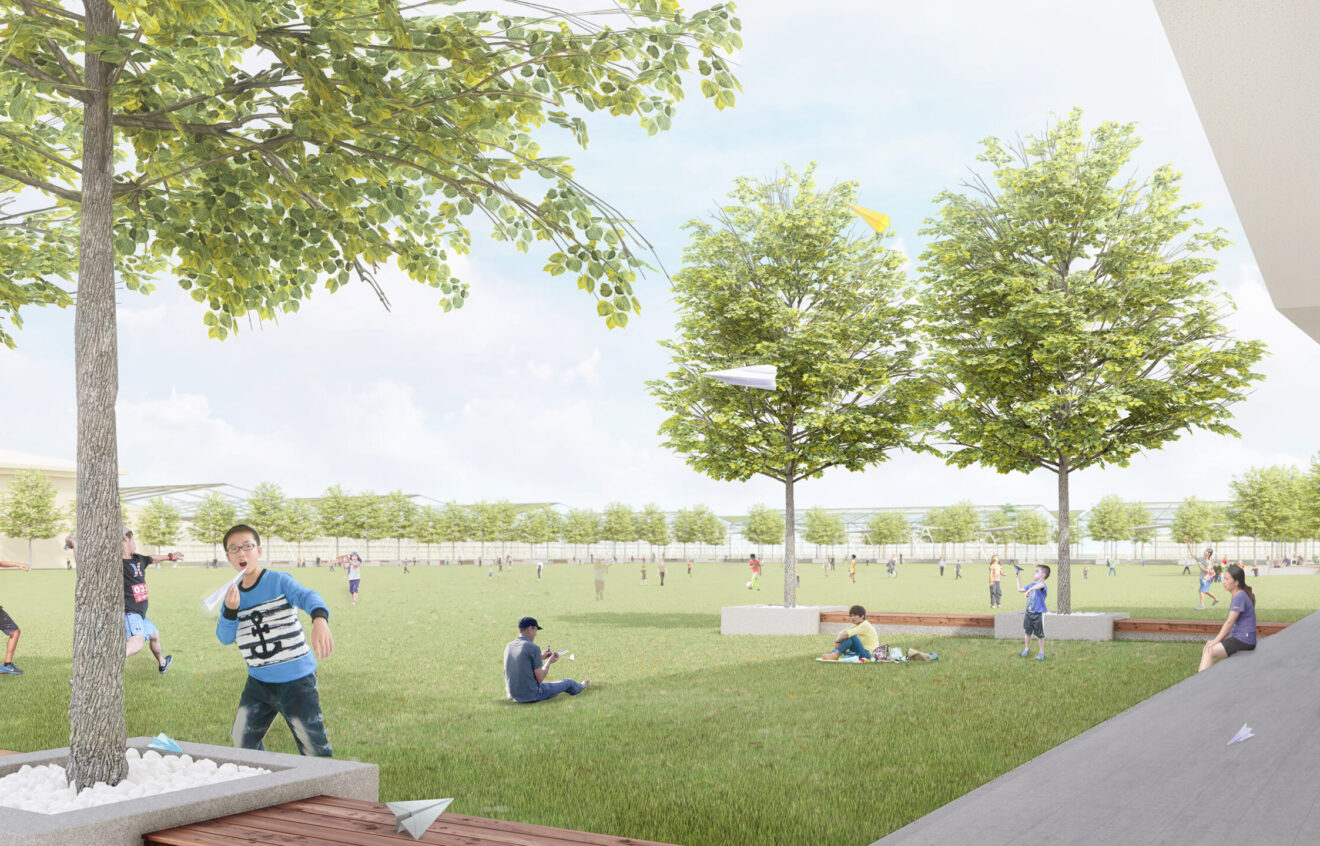 Crops as Landscape
Transform from Airport To Ecology Food Park
Type: Individual Work
Duration: Nov. 2017  – Feb. 2018
Size: 166 hm2
Location: Honghua District, Nanjing, Jiangsu Province
More and more people will live in urban, but less land can be used to grow food as urban expansion. This design visualized the empty large scale historical military airport, using it to better serve the people, maximizing historic preservation.
Honghua Airport, built-in 1929, and was the best airport before. As time has gone by, the urban replaces town, new airports replace the old. The airport starts to move away since 2009 and was shut down in 2015. The site in an area that takes advantage of communication, which convenient for the citizen to get to.
Site Analysis

Site History

Site Characteristics and Issues

The site did not open to the public in the history, once become a sports ground in the 1950s. Still remain so many historical characteristics. As the function of the military no longer exists, it should be open for citizens and revitalize.
Food Structure of the City

Every citizen consumed about 1kg of food every day. But most of the grain, fish, and vegetables are transport from the city outside, which means there will be great opportunities to grow crops in the city with modern technology to improve self-supply. Not only can shorten the transport distance, but it also can provide fresh food with less nutrition loss.
Hydrological Analysis

By studying the rainfall data of past 50 years, water consumption data of different crops (including maize, soybeans, cotton, wheat, sorghum, peanut, alfalfa, vegetables, potato, sesame, sunflower, beets and grape), these graphs compared the rainwater and alfalfa, which consume most water all the year-round, showed the possibility of rainwater collection into crops growing.
Idea of Future

Proposal

As the climate will provide a large amount of clean rainwater every year, there is no need to import water from the river, which already polluted. This place vastness already has the infrastructure, suitable to collect rainwater and grow food on a large scale, providing fresh food and convenient for science and technology practice.
Site Study and Proposal Analysis

Master Plan

Water Collection & Usage System


According to the document of regulations, the local design-rainfall of 33.1mm can collect 84.5% of stormwater runoff. In this case, the lake is estimated to be 80000m3 which ability to collect storm rain above 200mm in 24 hours, being able to support the crops drainage in driest weather without any rain for more than one month.
Vegetations Growing Pattern

According to the soil nutrient and the market, the big field with soil rotation strategy not only can ensure high yield but also making the farmland diversely in creating the beauty of the landscape.
Sections

Multiplicity Production System


Sightseeing Tower, Test Field, Entry Plaza

Visitors Field, Fishing Pool, Dairy Cow Forest

Flowers & Fruits Forest

History Runway, Big Field

Central Grassland

Birdview